I'd be the first to admit that I'm a perfectionist. I wouldn't have accomplished most the things I'm proud of if I wasn't. It's just part of who I am.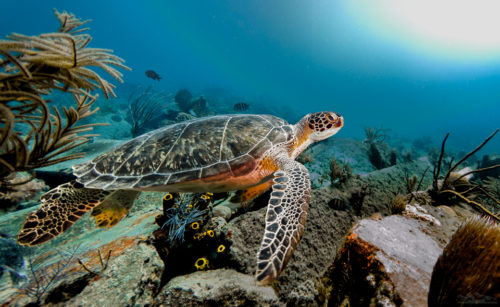 But I have to admit it has its downsides. One of the biggest is that I don't consider something 'done' until it is perfect. And since perfection is a nearly impossible goal, I find it sometimes difficult to finally say "it's good enough" and declare a project completed.
One example of this is my underwater photography. I've been seriously shooting underwater for about 5 years but I've never added a gallery of my underwater work to my website. I've had requests for it but I never thought it was 'good' enough to justify a portfolio.
Well, on my recent trip to St. Lucia something 'clicked' and I started getting images underwater that I was really pleased with. When I got home, it inspired me to spend a couple weeks looking through and reworking my underwater portfolio.
It isn't perfect but I'm going to share it anyway. Hopefully it will inspire others to try scuba diving and see the wonders that lie below 70% of the earth's surface.
Click here to see my new Underwater Gallery.