Some things are universal.  A mother's love is perhaps the most touching.  It crosses every boundary and certainly isn't restricted to humans.  I was reminded of this truism last year in Africa.
We were out photographing on the Masai Mora…which is the part of the Serengeti that crosses into Kenya.  It is a vast grassland that stretches to the horizon.

Our guide, Julius, got a call from another Land Rover that had spotted a lioness creeping into a thicket.  It seemed worth a look but after creeping up a rocky hill, all we could see was this: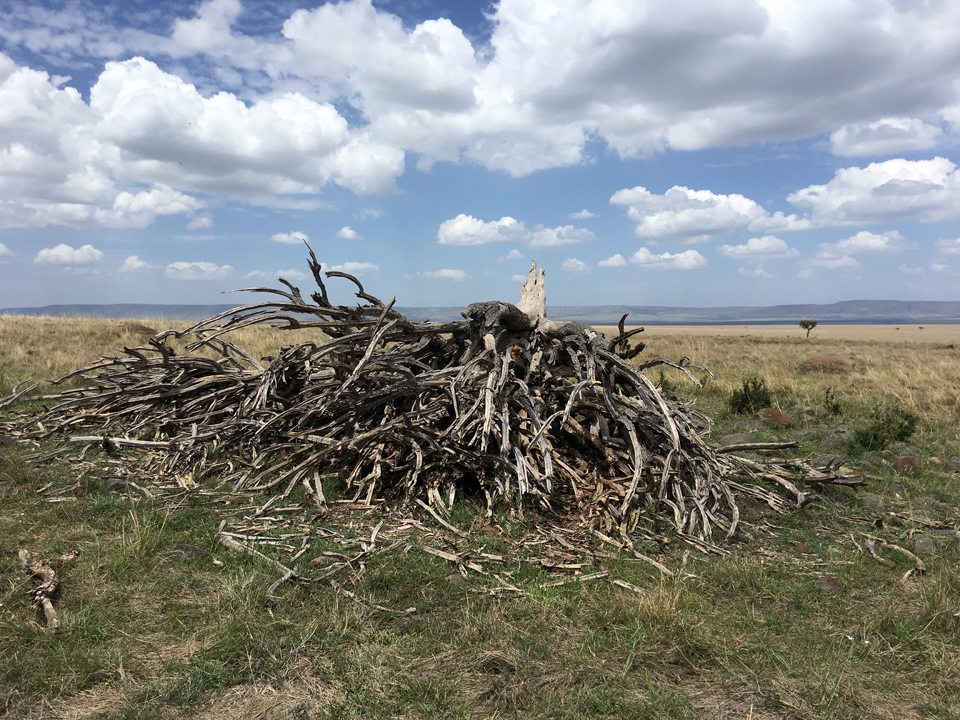 Just a tall jumble of branches…frankly, even if there was a lion in there I didn't see how we would get a photo worth having.  But Julius knew better, so we parked about 50′ away and waited…  Before long, we sensed something moving in the thicket…then we heard a pathetic, wimpy 'mewing.'    And sure enough, this little guy crept out of the wood pile.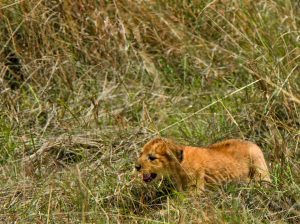 Smaller than a loaf of bread and probably only a couple weeks old.  Barely had its eyes open and could hardly see at all…kept bumping into rocks and stumbling over his own feet.  But he was determined and over the next five minutes he managed to stumble quite a distance from the lair.  Which wasn't good…there are all types of predators who would enjoy such a nice little morsel…I couldn't tell you how many kinds of raptors I had seen…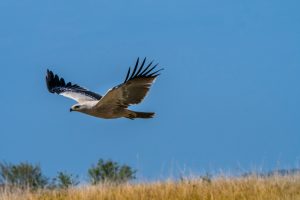 …and any of them would have been delighted by this mobile 'brunch.'  As the minutes stretched out, we started actively searching the skies to see if something would spot our little cub…and he got further and further from home.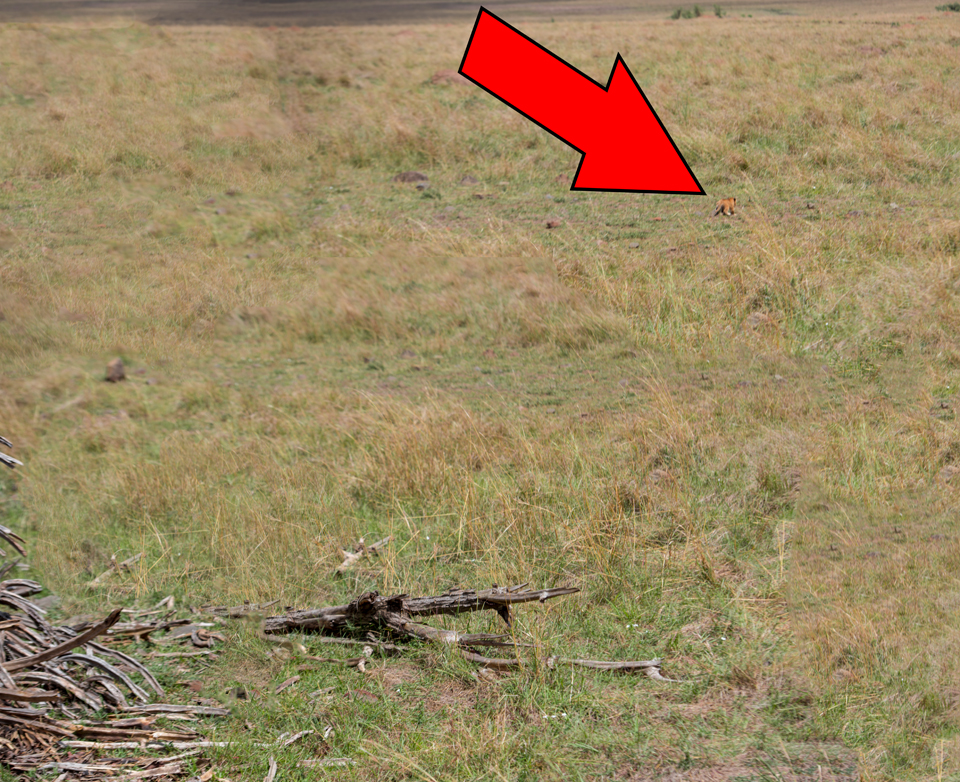 Then…we saw Mama…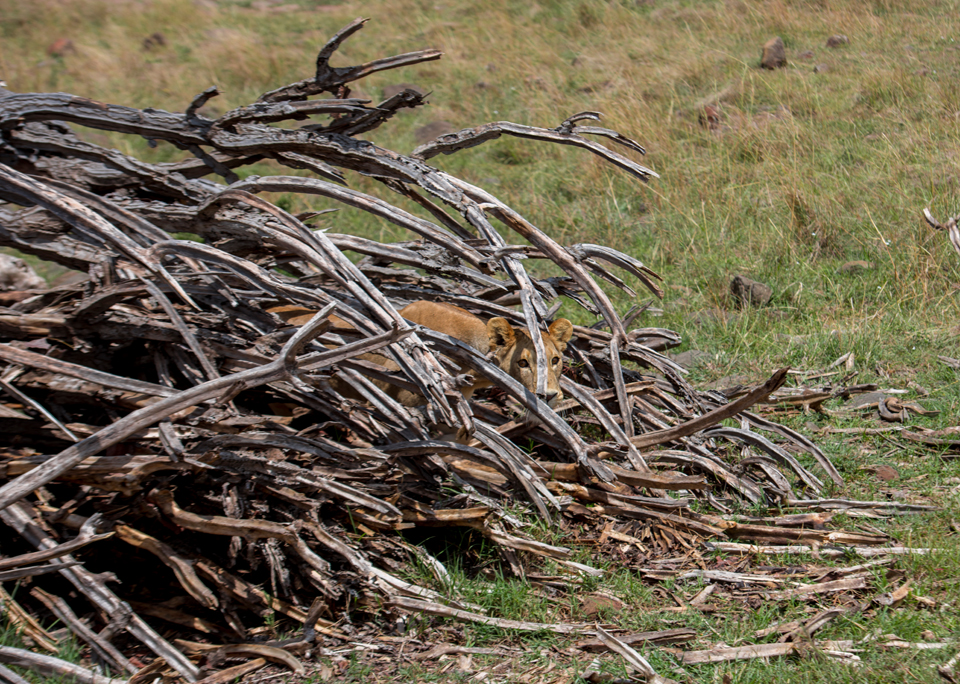 And she certainly saw us!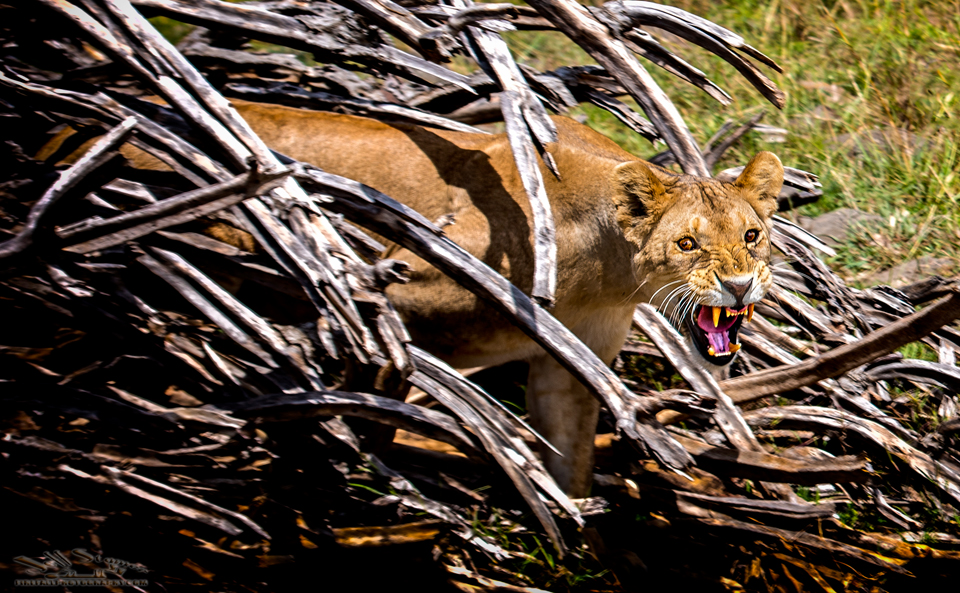 She barked a throaty snarl and gave us a no-nonsense…"Stay the hell away from my cub!" look that affected me deep in the pit of my stomach.  This wasn't one of those fake "take a shot of the lion when it yawns…it looks just like a roar."  This was the real thing…and you could see it in her eyes!  After making sure we weren't a threat, she headed right to her errant cub.
Then, this fierce hunter morphed into the most gentle soul you can imagine…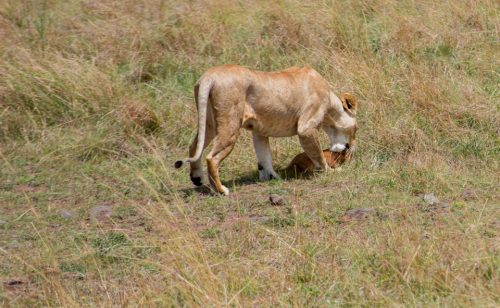 Maybe she was a new mother, but she seemed very apprehensive about picking up her cub…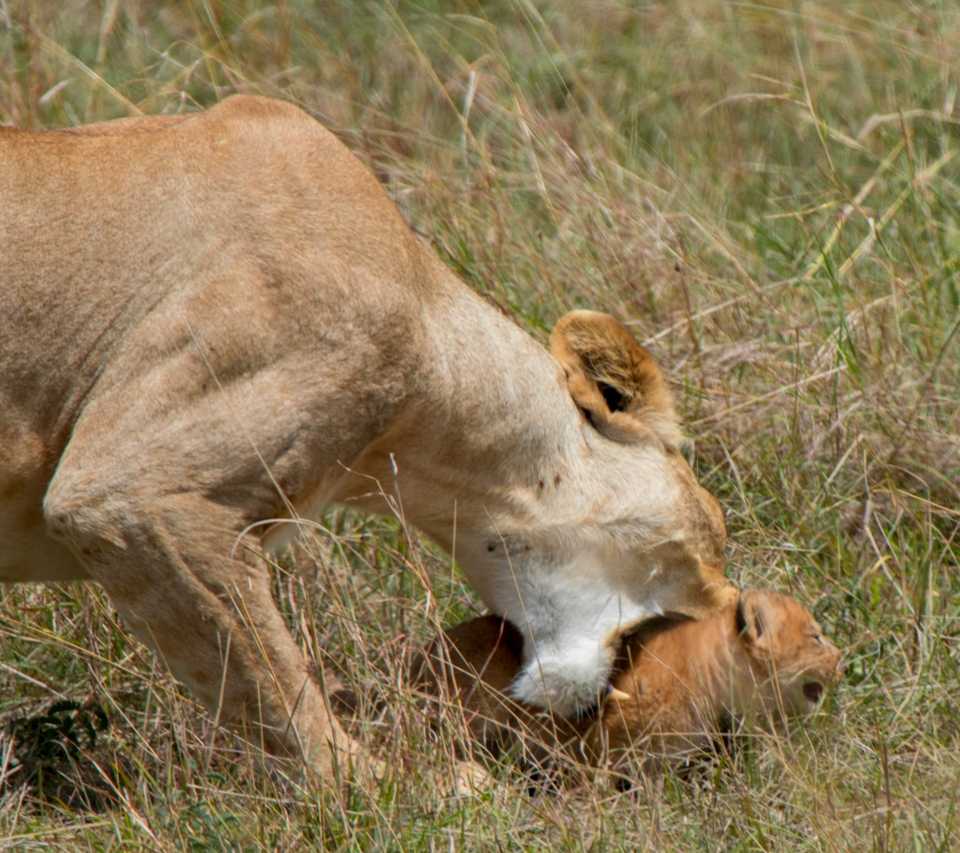 She tried over and over again.  Finally, she seemed to give up and gave him a bath instead..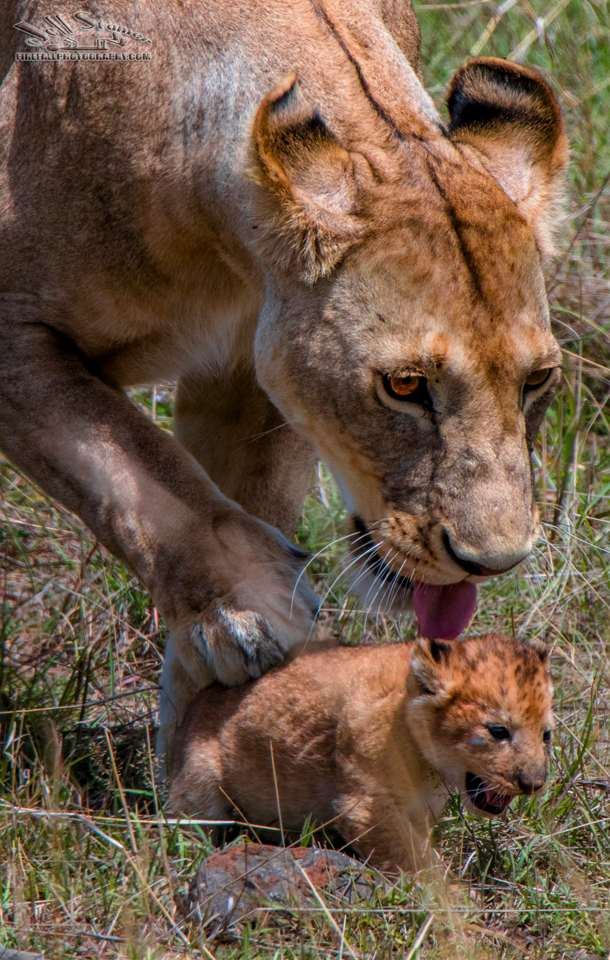 Of course, the cub didn't make it easy for her…it kept wiggling and scooting away.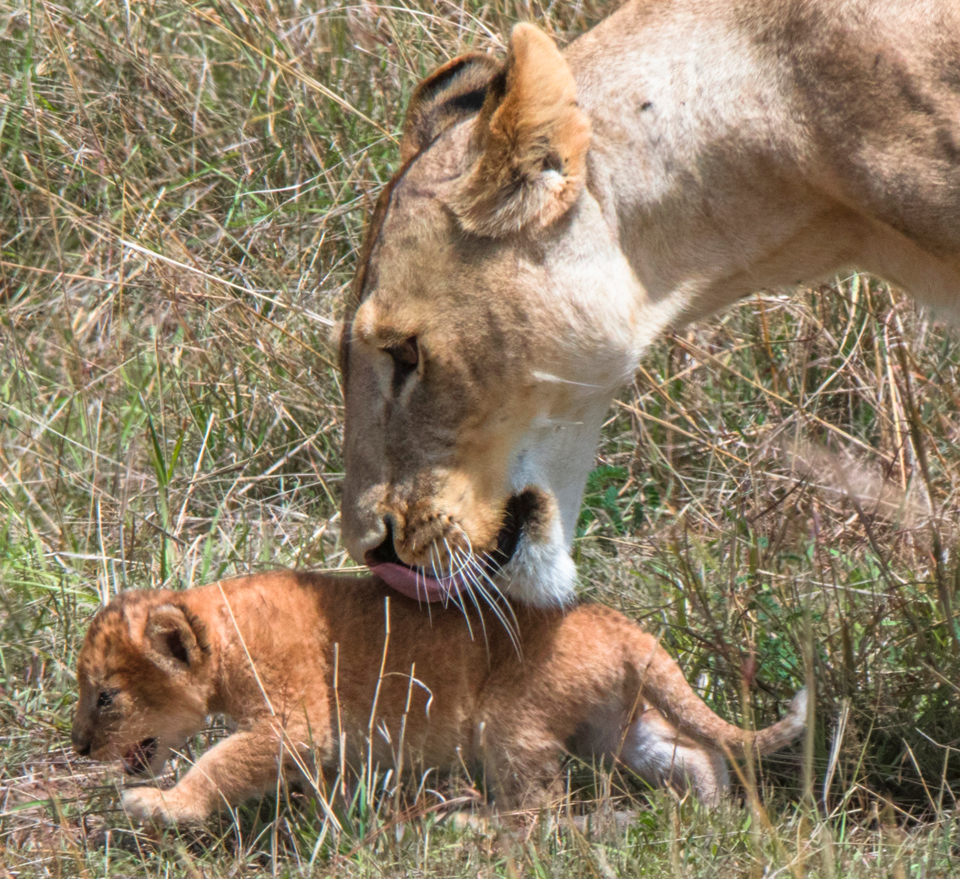 But finally he settled down and she got a good grip…firm, but not too firm…
She headed back to the thicket…
But she sure kept an eye on us the whole time…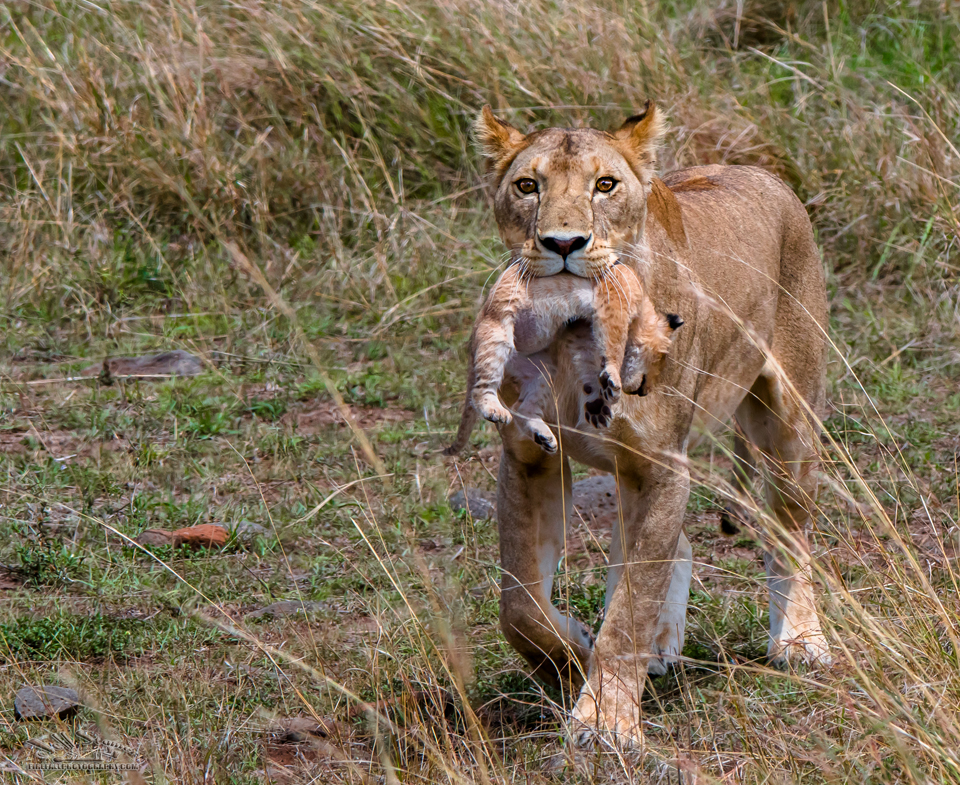 …and then she silently slipped back into the bramble.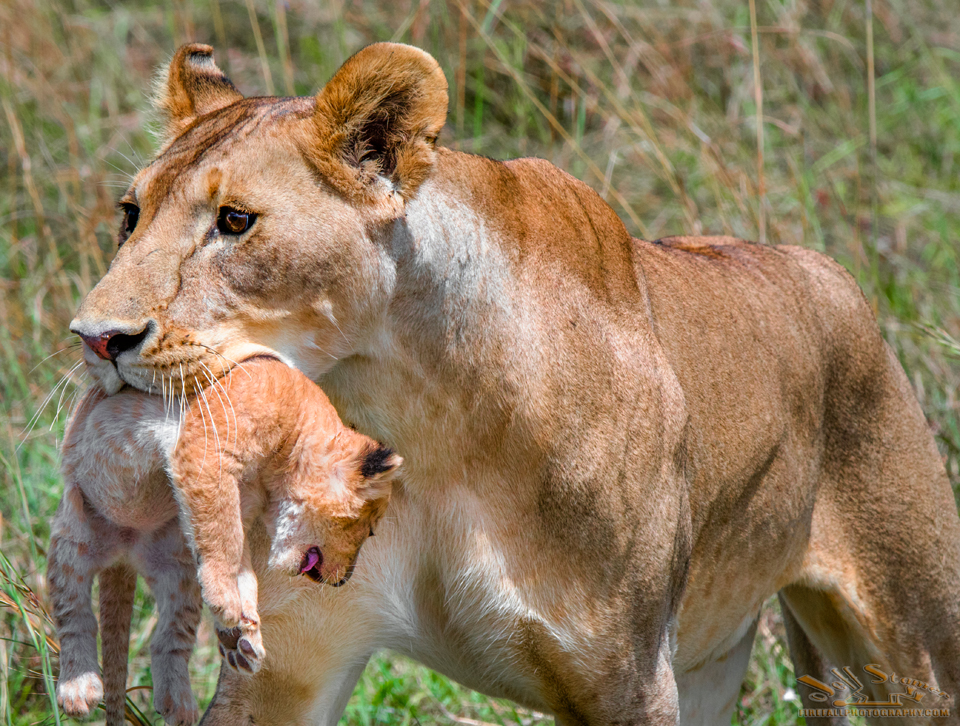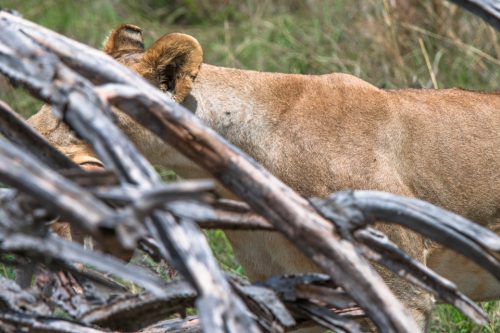 It's funny, if we had been even a few hundred yards away, we would have probably never known this little drama had even taken place.  The savannah might be vast, but it certainly isn't empty and it has stories to tell…

Cheers!
Jeff
The Good Mother:  A Lioness and her Cub   Photo story by Jeff Stamer at Firefall Photography
Related Images: