Hello All,
I've spent the last two weeks in a frenzy of non-stop Photoshop processing of the thousands of the images I took on my Alaskan photo tour.  Now that I've got the bulk of the photos done, I'm in a bit of a quandary about how to write a blog to accompany the pictures.  The problem is simply that it was an incredible 10 day trip packed with an expansive range of photographic subjects…everything from Polar Bears to the Aurora Borealis, so  if I tried to write a single blog and cover all these topics…well, the result would be a small book.
So instead, I'm going to break up the adventure into bite-sized topics and cover them separately in-depth.  Today I'm going to just give you a taste of things to come by providing a brief recap of my Alaska Photo Tour Highlights.
The adventure started off with an incredible night of the Aurora Borealis in Fairbanks.  In fact, it may have been the best northern lights we saw on the entire trip!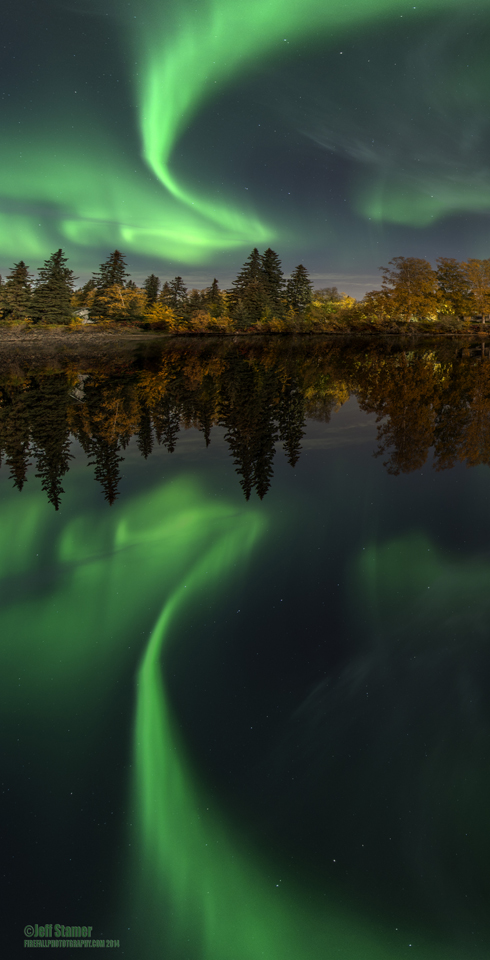 Believe it or not, this view was not more than 20 feet behind the little cabin I stayed in.
Day two and three were spent driving up the Dalton Highway (the "Haul Road" made famous in the "Ice Road Truckers" TV show)  which was built to supply the oil fields at Prudhoe Bay. The Dalton is over 400 miles, most of it is gravel and there are only 3 small towns on the entire route (with a TOTAL population of less than 40, combined)!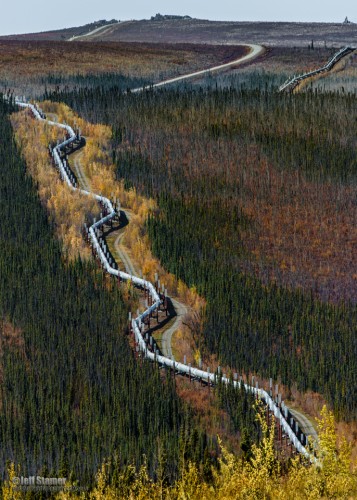 The Alaska Pipeline was our companion the next couple days and was usually within sight off to the side of the road.
At Deadhorse (the name of the town at Prudhoe Bay) , we took a puddle jumper to Barter Island. This is a small island off the northern coast of Alaska only 70 miles west of Canada which has become justifiably  famous for the Polar Bears that can be viewed there this time of year.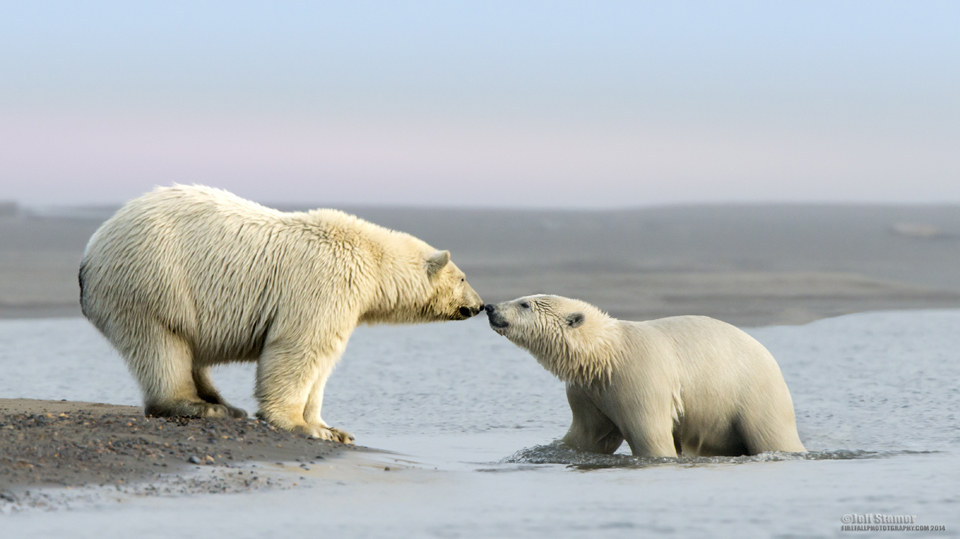 We photographed the bears from buses and from small boats.  The weather was pretty iffy, but I got one 40 minute window with good light the last day I was there and made the most of it.  My adrenaline was pumping!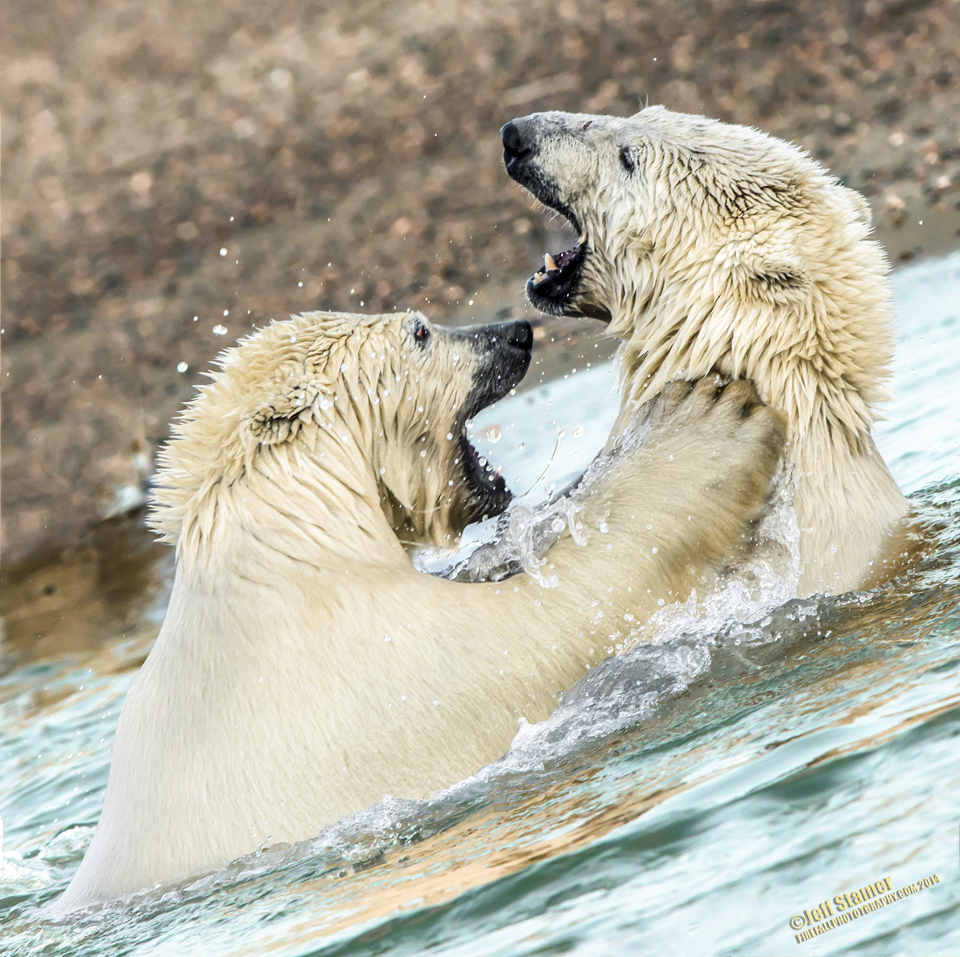 After three days of photographing polar bears, arctic wildlife and the fascinating native town of Kaktovik, we headed back to Prudhoe.  About an hour south of town, our sharp-eyed guide (Hugh)  spotted a herd of Musk Oxen.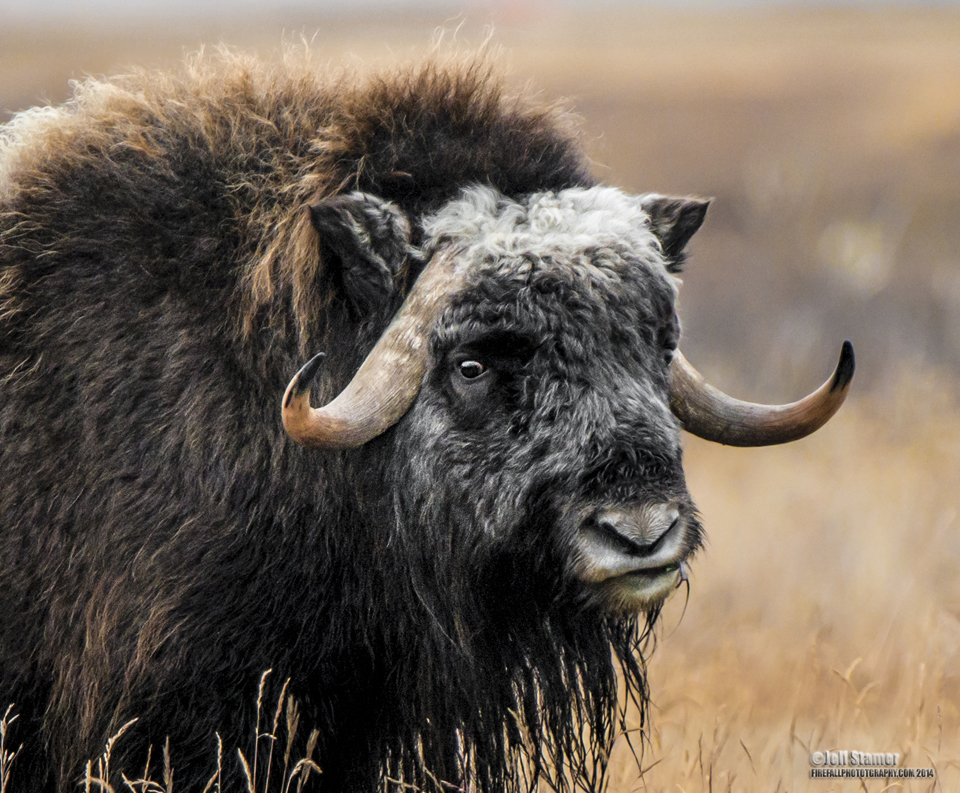 It was pretty cool 'stalking' these huge critters!   You have to walk in single file to avoid appearing like a predator.  Even so, it took every bit of 550mm to get this shot.
Heading down the Dalton a few hours later we noticed that the Northern Lights were making an appearance.  We stopped for an hour or so along the road and didn't get to our rooms until 3am, but no one was complaining.  Of course, then I had to stay up for another couple hours drinking beers with the guys.  It sure seemed like a good idea at the time…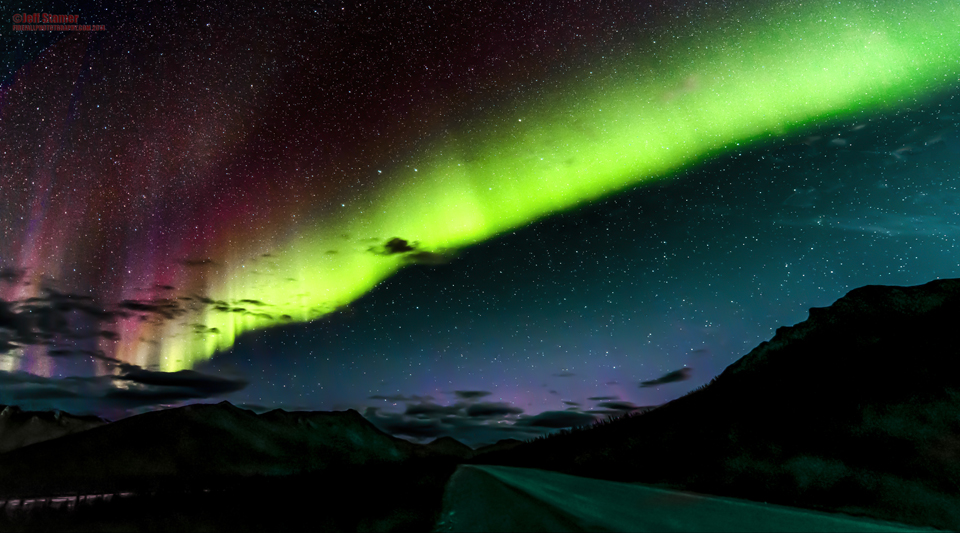 I was the only one up for sunrise…I got precious little sleep but I had plenty of time to make up for it during the 23 hours it took me to fly home (thanks to a couple long layovers).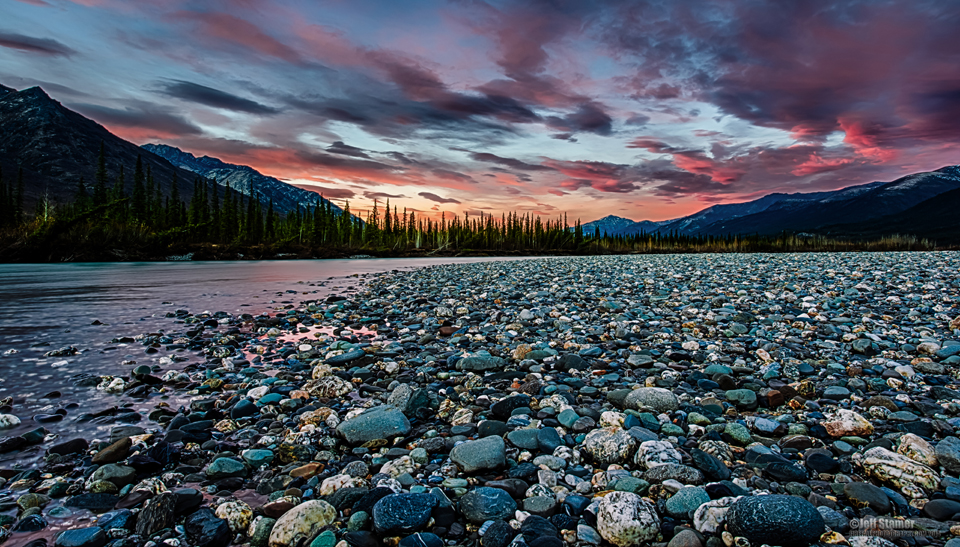 Okay, I know that this blog was brief, but I've been stuck for a few days trying to get started so I'm glad I've broken the logjam!  I'll be writing some detailed articles over the next few weeks about the Aurora, Polar Bears, Dalton Highway wildlife and landscapes .  I also plan to provide a review of the actual tour I was on (Hugh Rose Alaska Polar Bear and Aurora Photo Tour) for those of you who might be thinking about going yourself!
Jeff
Related Images: