Okay, I know most of you read this site because of your interest in landscape and/or wildlife photography.  So, why is this blog about an airshow?  Well, I've had a passion about aviation since I was a kid and the Sun N Fun Airshow is a world class event that is located only about an hour from my home…so I just had to go!  And to be honest, a number of my readers are interested in ANY interesting photo location in Central Florida….and this one big Photo Op!  If this interests you, read on and I'll share with you my Sun 'n Fun Airshow photo tips & guide.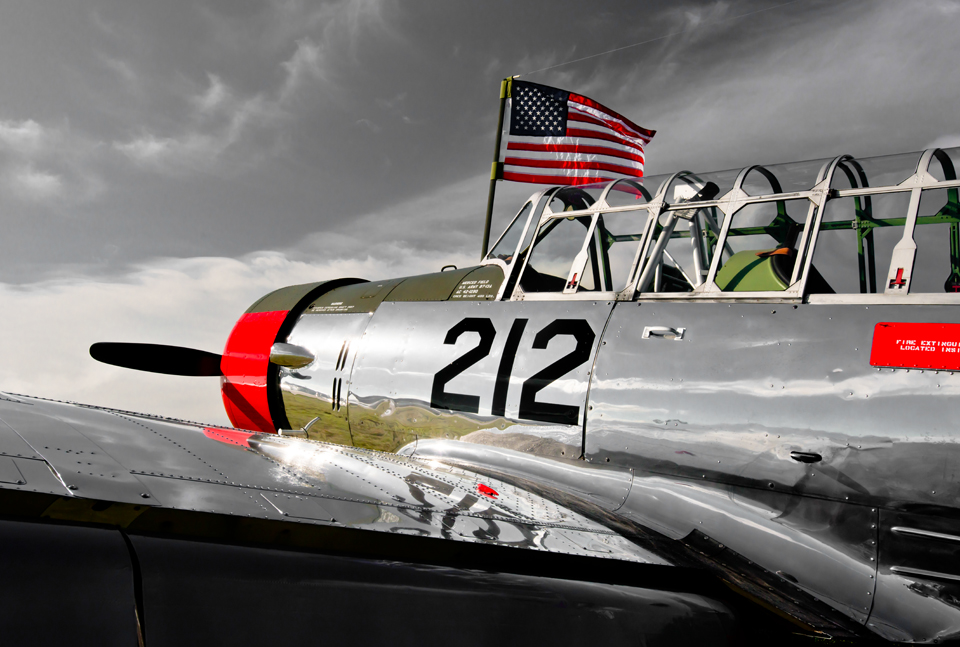 If you have never been to an airshow, it's kinda like Woodstock…for airplane nuts.  First of all, there is the airshow itself, in which aerobatic planes, wing-walkers and precision flying teams perform (like the Blue Angels or the Thunderbirds).  Second, there are a lot of vintage and high performance aircraft parked on the flight-line that you can walk right up to and photograph (but be careful not to touch…a careless scrape of a camera could ruin a very expensive paint job).  Finally, there are exhibits where aviation vendors try to sell their goods.   Not only that, but you will find flight simulators, video games, food stations and lots of things to keep non-photographers happy.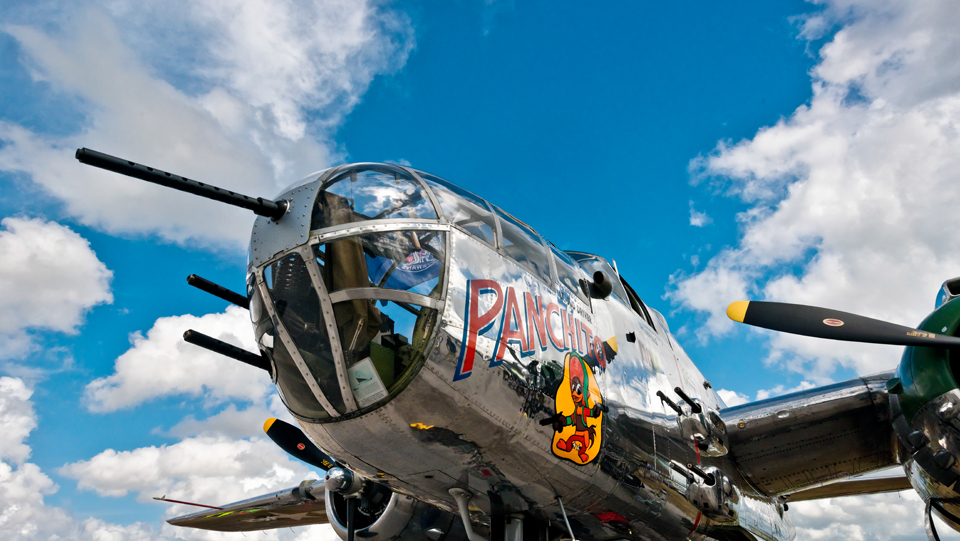 Logistics:
First of all, the show runs thru this Sunday, April 14, so if you want to go this year, you have to make some quick plans!
Tickets are $37 for regular 1 day admission.  There is also a preferred ticket available for an additional $20.  I bought one of these but it really wasn't worth it (you get a plastic chair, free water and nice bathrooms located at the center of the runway).
The airshow is located at the Linder Regional Airport in Lakeland.  Link with directions: http://www.sun-n-fun.org/FlyIn/GettingHere/driving/directionsDrive.aspx
The gates open at 8am.  The airshow runs from 3-6pm.
There are a lot of affordable food and drinks vendors.
Here is a link to the Sun 'n Fun site for additional details: http://www.sun-n-fun.org/getdoc/4d0ac40c-4330-4be2-a5e3-6266d5feb194/Admission-Rates.aspx
They also have an Iphone and Android Ap you can download that provided schedules, maps and other helpful info.
Sun 'n Fun Airshow photo tips & guide for my fellow photographers: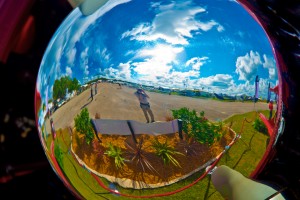 Get there at 8am!  This will allow you to get some great low sun angle shots of the parked aircraft. Also, clouds tend to form as the day progresses, so if you want some of those beautiful deep blue skies in the background of your shots, get there early.
Wear comfortable sneakers.  You will be walking much of the day.  You don't need hiking boots.
Bring a hat, refillable water bottle and sunscreen..obviously there isn't much shade:)
Check out the weather report.  If you are lucky there will be a forecast of clear skies.  Not that you can't get good shots if it is overcast, but it isn't ideal.
Unlike a lot of airshows, Sun 'n Fun does allow you to bring backpacks and tripods.
Bring a lightweight tripod.  If you aren't blessed with clear skies or if you want to maximize your depth of field for your shots of static aircraft, it will come in handy.  It can get crowded so yes, a tripod can be awkward, but if you going to the show, why not ensure that you don't miss that one great shot because you didn't bring it with you?
Take a wide angle lens for your upclose shots of the parked planes.  A fisheye would be fun to bring as well.
You will need a fast telephoto (300mm MINIMUM) for the airshow.  Set it on Shutter Priority at 1/400 second (this will be fast enough to freeze the aircraft but slow enough to give you that nice 'blur' on the propeller).  If jets are performing, you might need to increase to 1/000 to account for their greater speed.
If you don't splurge for the Preferred Seating, bring a lightweight folding chair.  By the time the airshow starts at 3 your legs should be getting tired and standing for all 180 minutes of the airshow wouldn't be a lot of fun!
Bring your Polarizer!  You will use this filter all day long and it will ensure that you get those rich blue skies..it will also help you manage reflections off of polished aluminum.
For the actual airshow, find a location near the Announcer's Booth (this is the center of the action).  Nearly all the action is overhead, so it isn't critical that you get right up front.  It wasn't terribly crowded on Tuesday when I went, so it wasn't necessary to find a seat well in advance of the 3pm start for the airshow.  However, the weekend will be busier.
Even if you don't have a passion for aviation, I'd encourage you to expand your photographic horizons and attend Sun 'n Fun.  Some of the aircraft are just absolutely beautiful…bright colors, polished metal, framed by blue skies…lots of possibilities!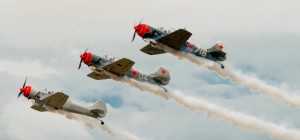 PS:
One last thought, if you've never photographed the iconic Airstream Ranch, it is only about 20 minutes from the airfield.  Even better, if you are planning to be at the airshow at 8, why not get a daybreak shot of the Ranch (sunrise is just a bit after 7am now).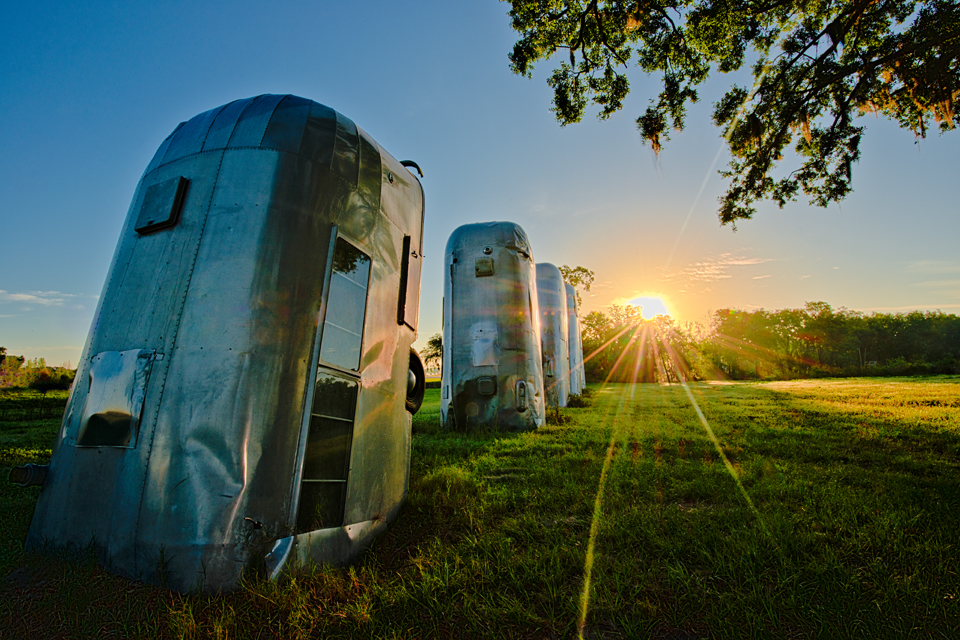 For details about how to get to the Airstream Ranch, you should check out the great blog by my fellow Central Florida Photographer Ed Rosack .http://edrosack.com/wordpress/2013/03/08/airstream-ranch/
Have fun!
Jeff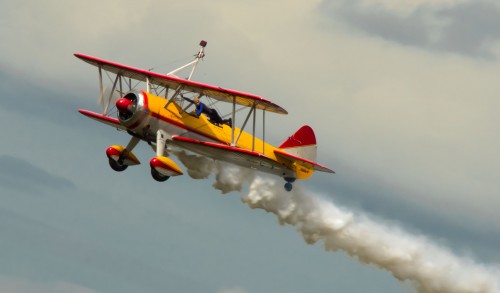 PS:  This article is dedicated to the memory of Jane Wicker and her pilot, Charlie Schwenker (shown above & below performing at the 2013 Sun 'n Fun airshow).
Jane and Charlie were killed on June 22, 2013 when their Stearman biplane crashed at the Vectren Dayton Air Show.
I met and briefly spoke with Jane and Charlie at Sun 'n Fun…they clearly loved what they did and performed with passion and enthusiasm.
Rest in Peace.