Phoenix is Arizona's capital, its most populated city (6th largest in the US) and it is located smack-dab in the center of the state.  As a result, Phoenix seems to come up in travel plans for most of us at one time or another.  So I guess it isn't surprising that I found myself in Phoenix for a conference a few years back with a free day on my schedule and a memory card itching to soak up some landscapes.
What is surprising, was that there isn't a whole lot nearby to interest a landscape photographer.  Or at least it seemed that way to me at first.  After all, Arizona has the Grand Canyon, Canyon de Chelly, Antelope Canyon, the Petrified Forest, Horseshoe Bend…the list seems endless, but in comparison, I originally thought Phoenix was a bit, well…boring.
That was until I found the Lost Dutchman State Park: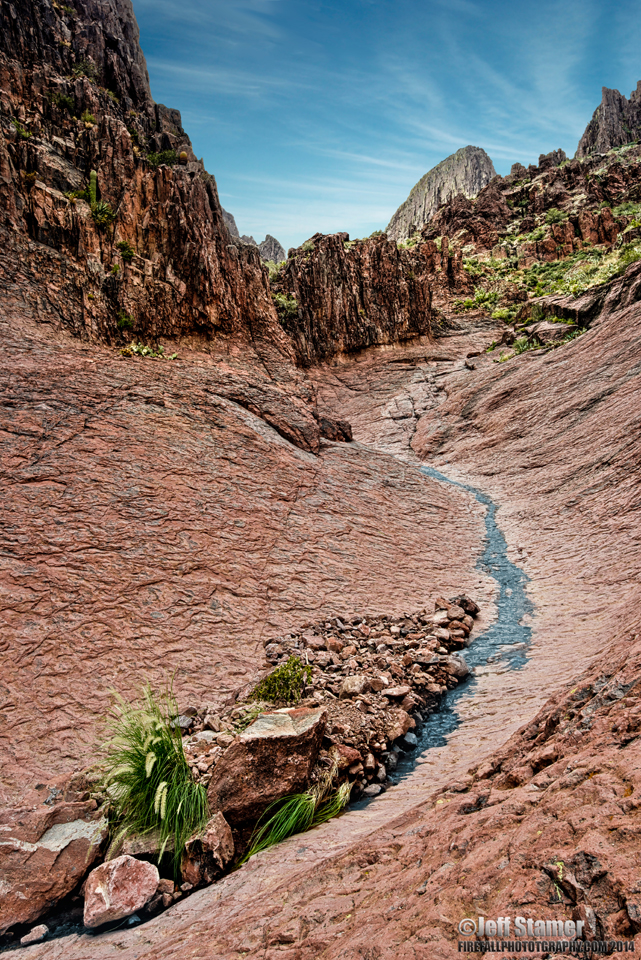 Lost Dutchman State Park is a wonderful bonanza for photographers located only 4o miles east of Phoenix.  The park's centerpiece is the Superstition Mountains which rise majestically from the Sonoran Desert.   Here you can find a compact area with mountains, desert, Saguaro cactus, wildlife and a rip-roaring dollop of western history.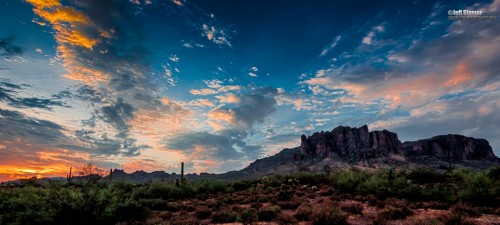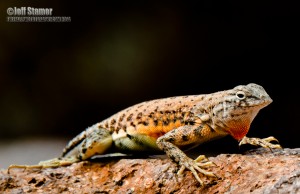 So how did Lost Dutchman get its name?  Well, the story goes kinda like this:  Back in the 1870s Jacob Waltz, ("the Dutchman" ) and his partner,  Jacob Weiser,  hunted for gold in the Superstition Mountains.  They hit it big and buried their gold to keep it safe.  Weiser was soon killed (maybe by Waltz) but Jacob also died without revealing the gold's location.  Folks have been looking for it ever since.
So…do you wanna so look for some gold (or even just take some photos)?  Either way, here is a link to the park's website for details, directions and other info.  The entrance fee is a bargain: only $7.
Tips for my fellow photographers:
Time of year?  If you were like me, your schedule was pre-determined.  However, if you have an option, try to visit during March and April when the wildflowers bloom in the desert.  A great second option would be during the summer monsoons (July thru September) when the skies often feature killer clouds.
Time of Day?  Mornings in the desert can be awesome, but the Superstitions look best when illuminated in the late afternoon.
Highlight?  Siphon Draw Trail is a 4.8 mile loop trail in the park that takes you to the famous Flatiron (see below).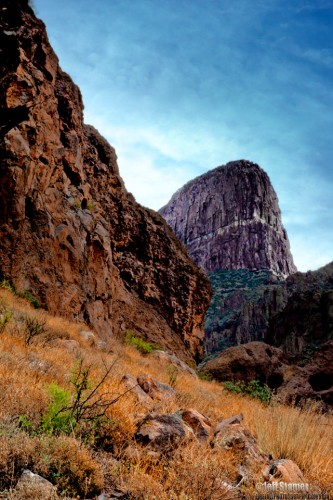 It is about a 1.6 mile hike to the basin where you get the best view of the Flatiron (see the first shot in this blog).  You can go farther, but it is steep and tough going beyond this point and the views, although impressive, are not particularly photogenic (at least in my opinion).  This trail is often crowded on weekends and it can be HOT.  Take more water than you think you could ever drink.  The hike is obviously cooler in the morning, but the light for photography is better in the afternoon.
Safety Note:  That little stream of water you see in the gully on my first photograph becomes a torrent in wet weather: this isn't where you want to be if rain is forecasted.
Sunrise/Sunset Spot?  You can find a great location for sunrise and sunset just before you get to the guard gate at the entrance of the park.  Pull over here and hike a hundred yards to the east or west of the road and you can find some killer landscape opportunities.  You will also find a bunch of saguaro cactus here and they make wonderful foreground subjects.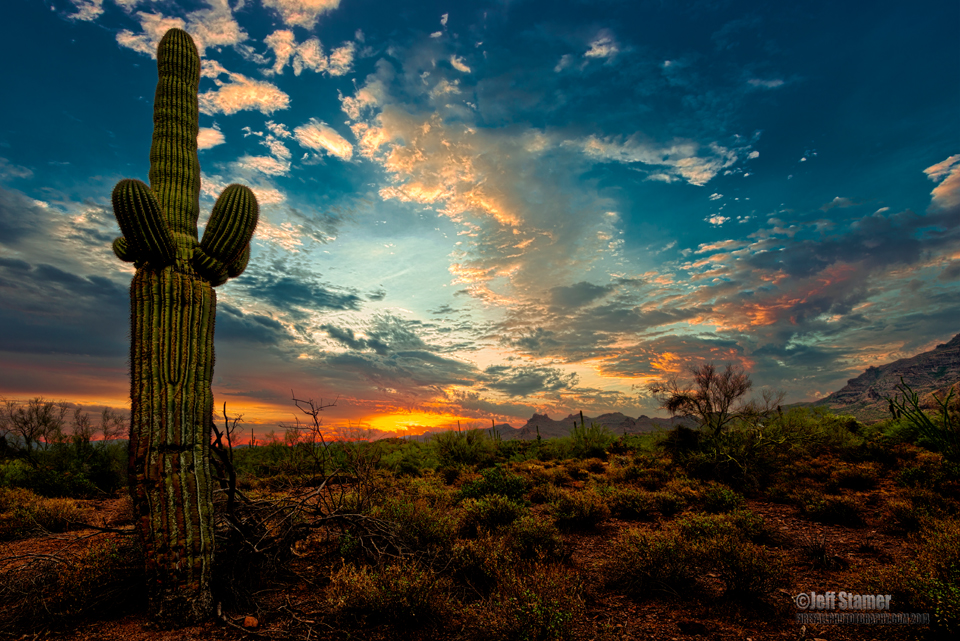 This blog only scratches the surface, but you get the idea.  If you find yourself in Phoenix with a camera and some free time, this is the place to go.
PS:  If you do find the Dutchman's treasure, you really should think about giving me a small finders fee:)
I'm heading off to Atlanta this week, so I won't be posting for a couple weeks, but I hear Zoo Atlanta has twin baby pandas….might be worth a shot or two!
Jeff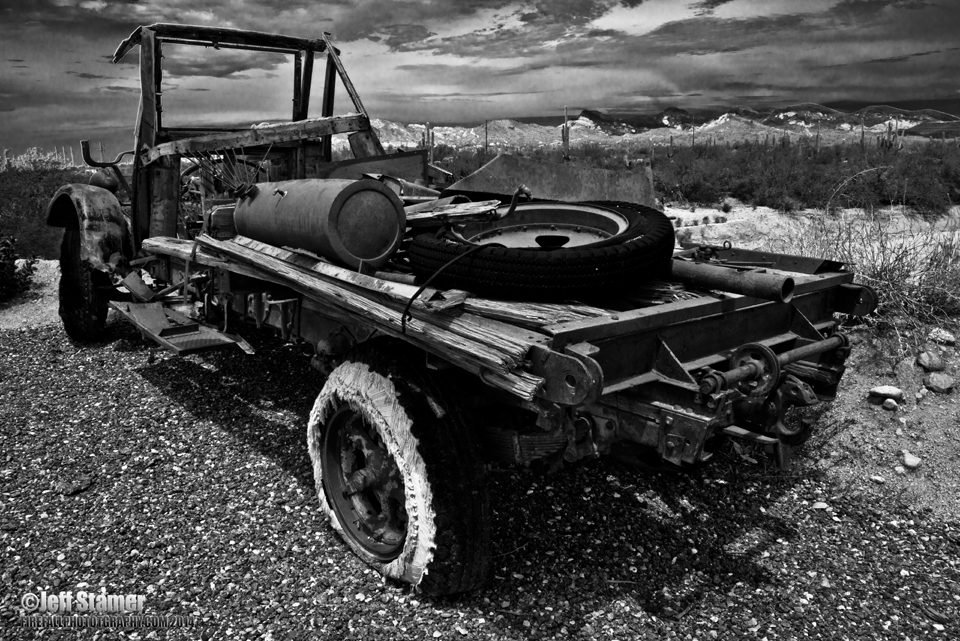 Photo Tips for Lost Dutchman State Park near Phoenix
Photo Tips for Lost Dutchman State Park near Phoenix
Related Images: