Last fall I spent a couple weeks traveling in China. This trip had been on my wife Anita's bucket list for quite some time and she was gracious enough to take me along. Obviously we did all the touristy stuff like the Great Wall, Forbidden City, the Bund and so on. However, we have learned over the years to also get away from the mega bus tours and go out on our own …especially at night when most tourists are snug back in their beds and skylines beckon to the photographer.
Beijing
We hired a local guide, Lucy, with Discover Beijing Tours for our exploration of the capital city after dark, Lucy supplied her own car and driver who knew how to navigate the confusing Beijing traffic patterns. Plus she knew where to park and had some inspired opinions on creative angles and perspectives.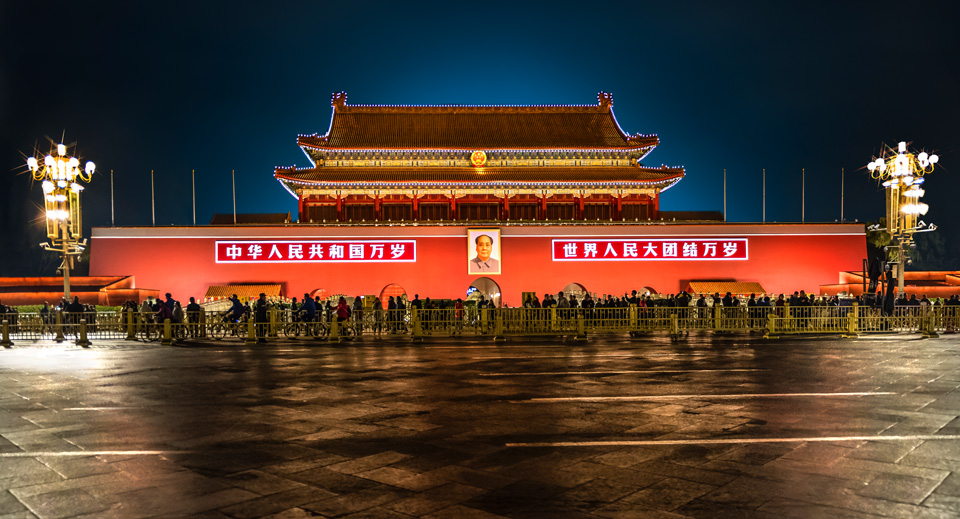 At the nearly empty Olympic Village, we parked and walked to some of the highlights. I'm glad we were able to visit at night because later in the week we got to stop by again during daylight and there was NO comparison…this is a venue that is dramatically more impressive after the sun sets!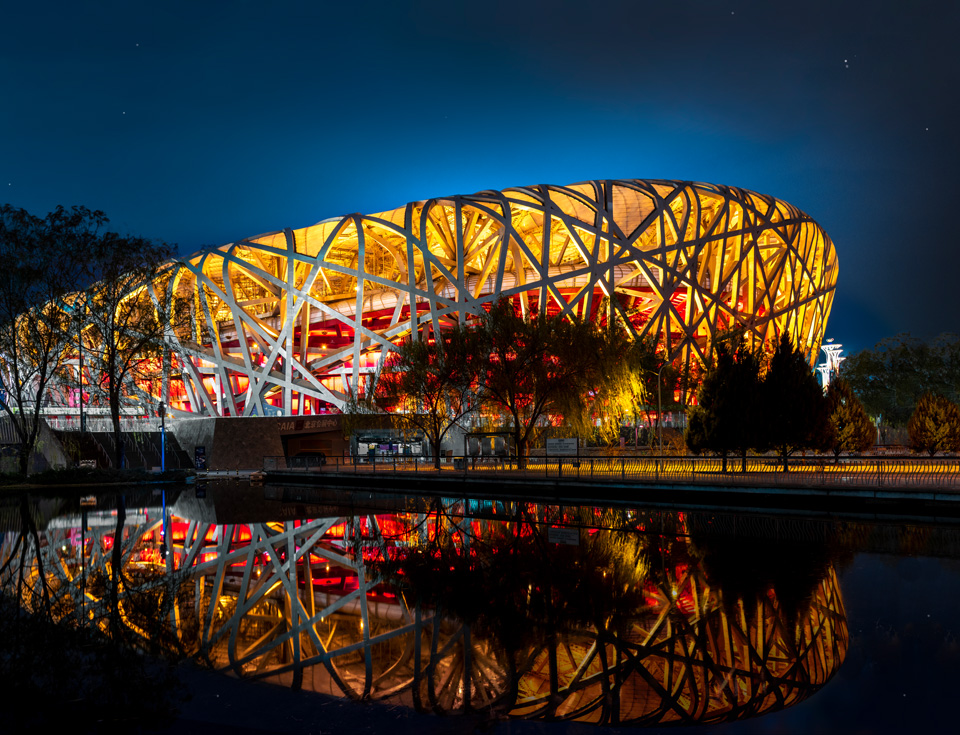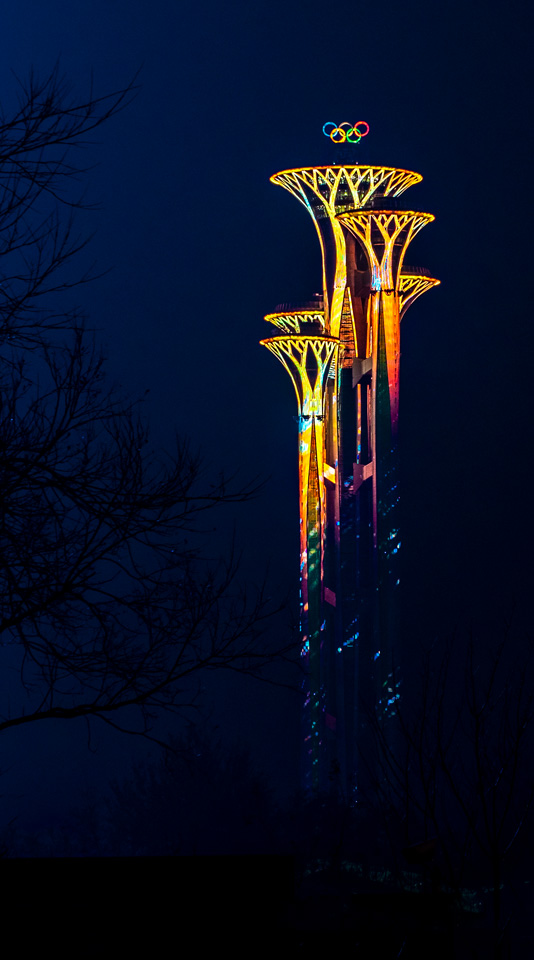 Some of the modern architecture in Beijing and China's other big cities is truly over the top. All of it is expertly illuminated after sundown. The futuristic National Center for the Performing Arts shown below is an example: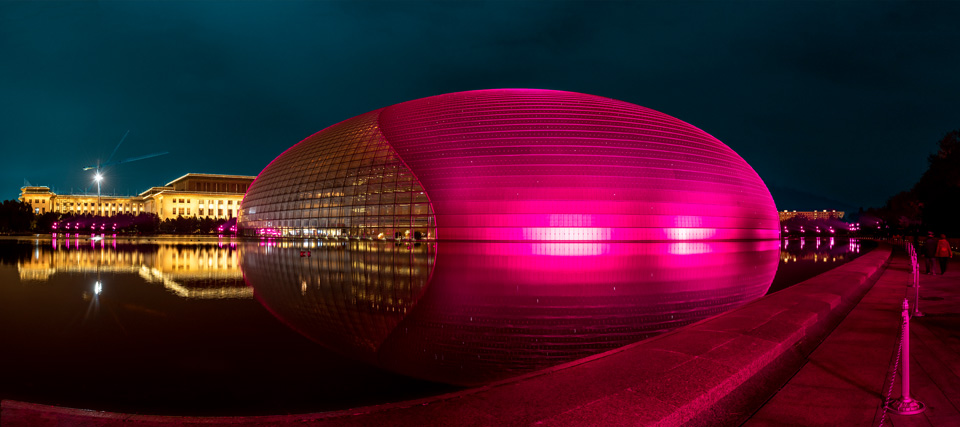 Another example was the CATV building which is just plain head-scratching: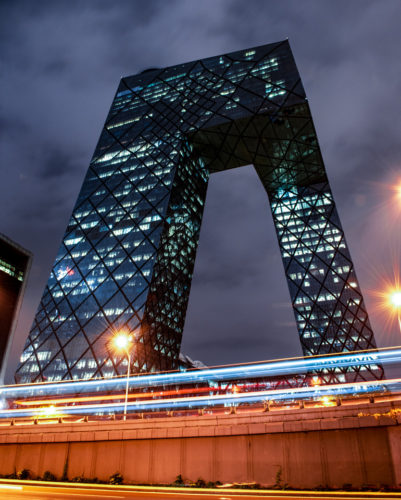 "The Place" is a huge upscale area that features the world's largest LCD panel mounted to the bottom of a vast covered walkway between two shopping malls. A local cop saw me struggling to find a good spot and on his own he actually stopped traffic and urged me to set up my tripod in the street where I could fit this entire sceen into my image. Customer service at its best.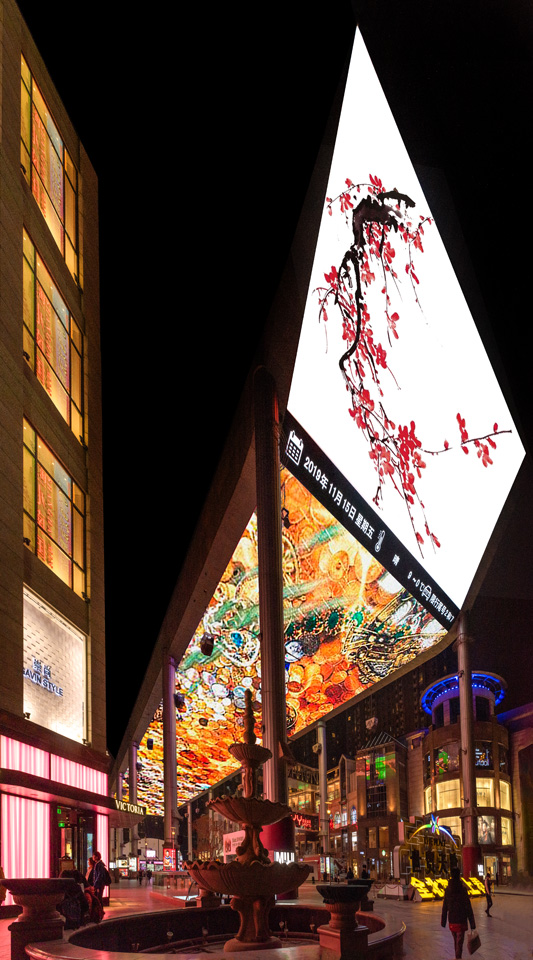 We also had the chance to stroll down Yandai Xie Street, a traditional marketplace in the old part of town. It's narrow streets were packed with vendors hawking every conceivable type of merchandise and food.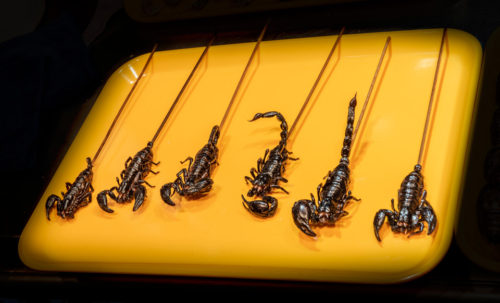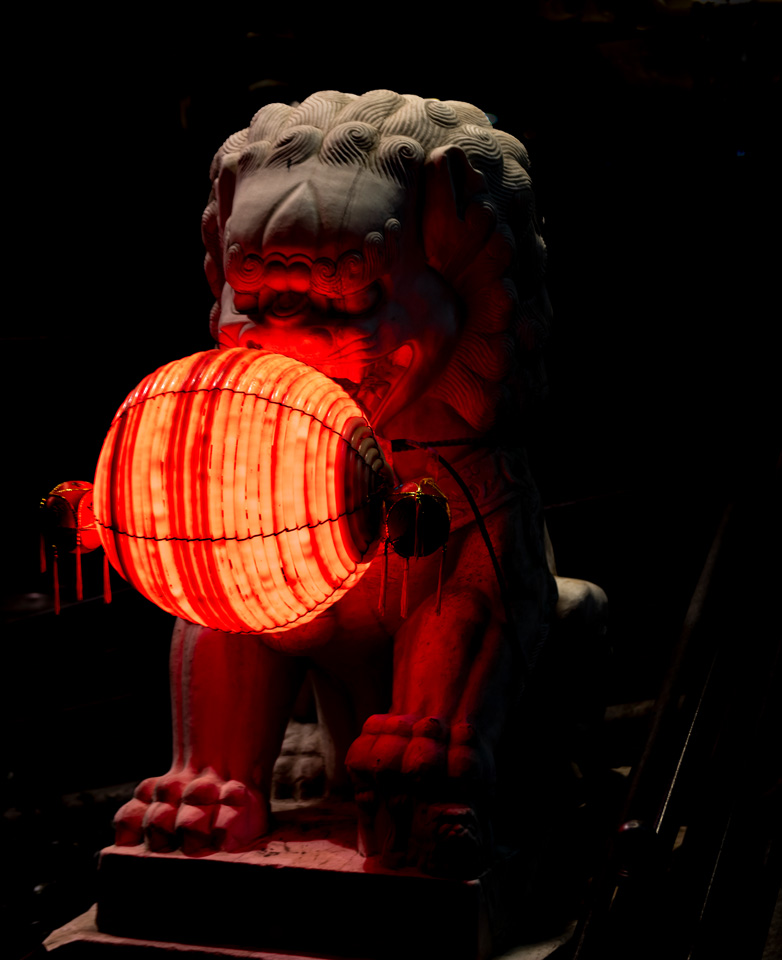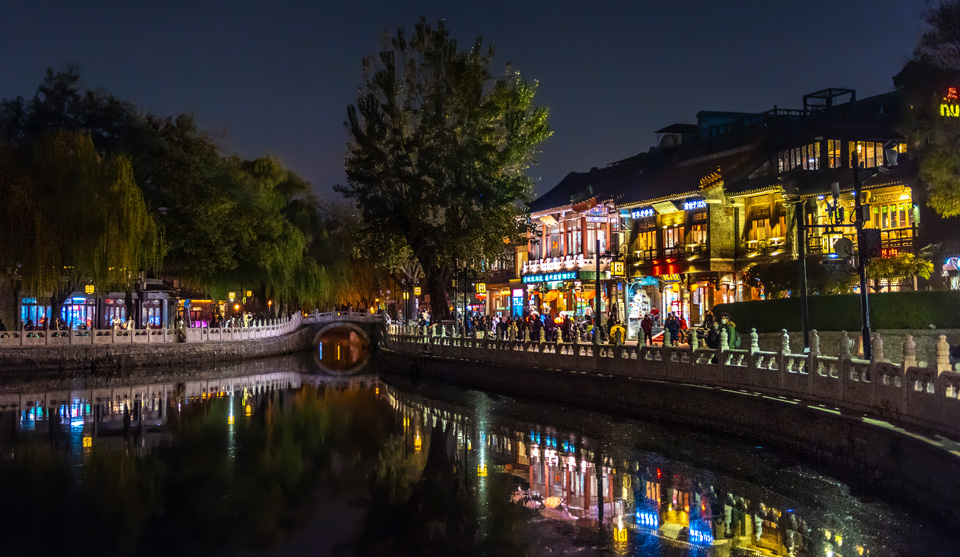 Beijing is a huge spawling city that is home to over 21 million people (almost equal to the entire population of Australia!). Obviously a single night wasn't adequate to hit even the highlights, but that's all we had because we were off the next day south to Hangzhou.
Hangzhou
Hangzhou is home to the stunning West Lake area which I would have loved to have photographed at night. But we only had one evening in town and our tour group was locked into a visit to the "Songcheng Romance Park": Yes, it's a cheezy theme park (but hey, we live in Orlando…gotta check out the competition!)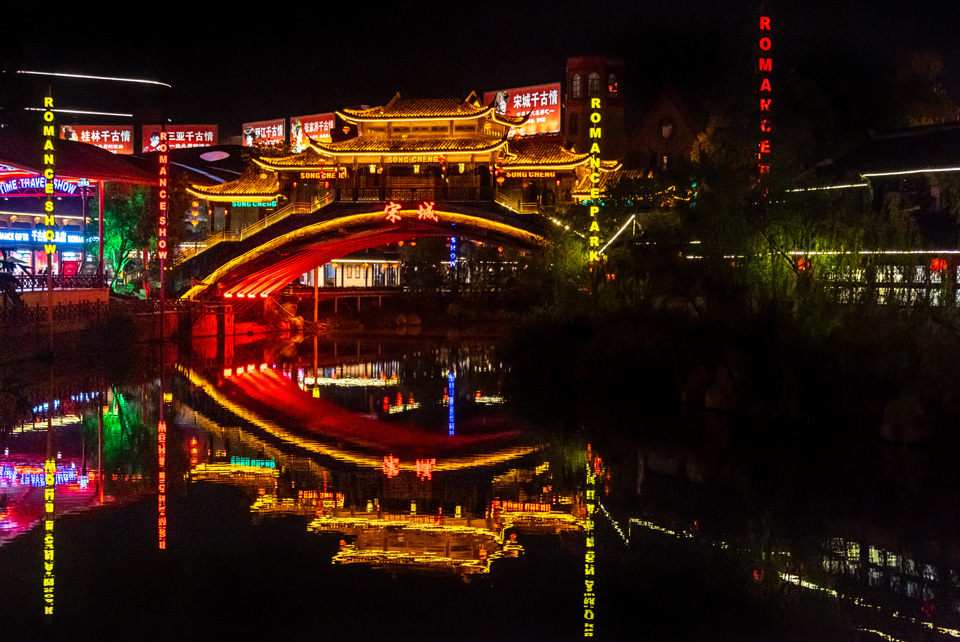 The park did have a great live stage show. "The Songcheng Romance Show" has been seen by over 6 million folks. It may have been a bit challenging to follow the story, but visually, it was like catnip for this photographer: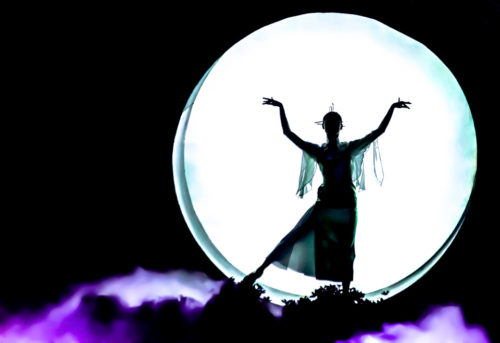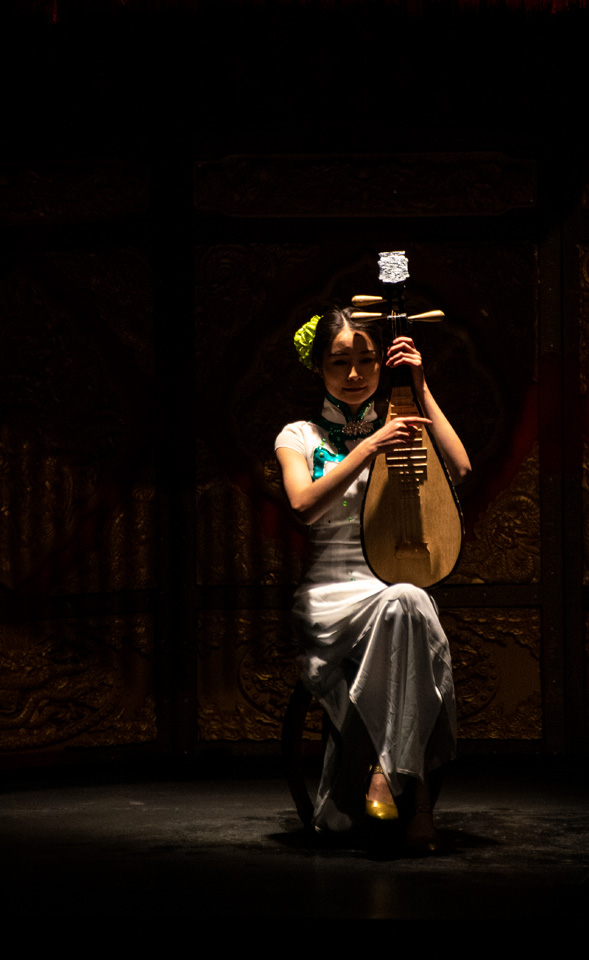 Shanghai
The next morning we were off to the world's 2nd largest city: Shanghai. I'd been long impressed by night images taken of its skyline and Anita and booked a river cruise to see for ourself: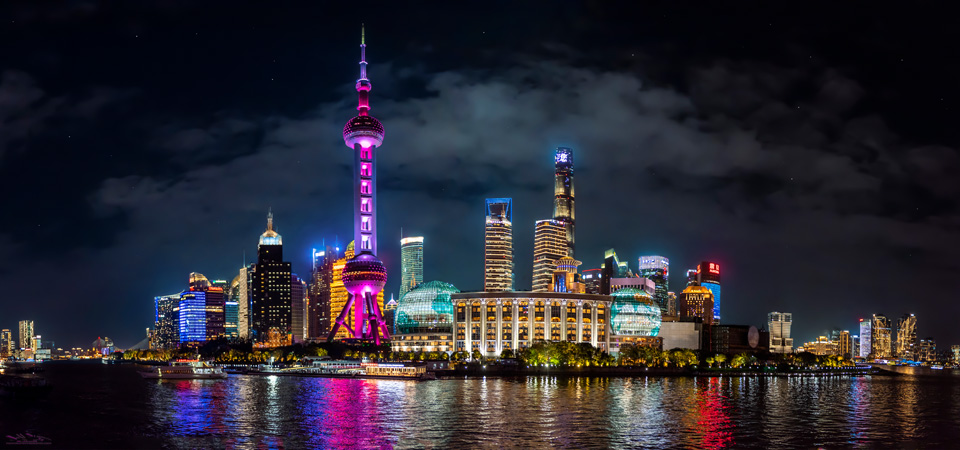 On one side of the boat, the futuristic vision of 21st century Shanghai slaps you silly in the face, but directly opposite on the other bank of the Huangpu River the dignified and elegant 19th century city facade known as the Bund calms your soul: Talk about a study in contrast!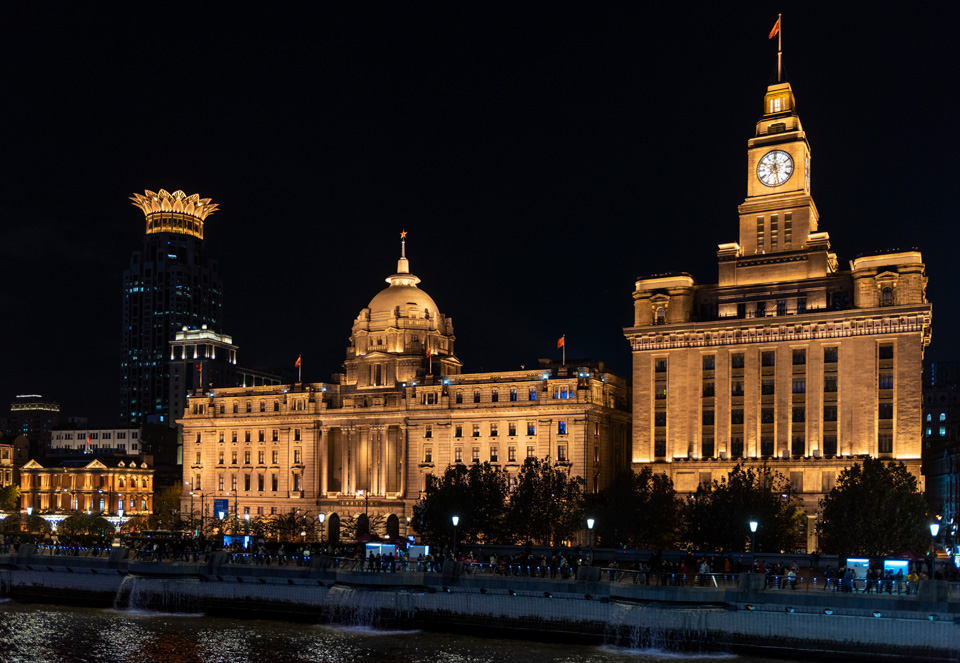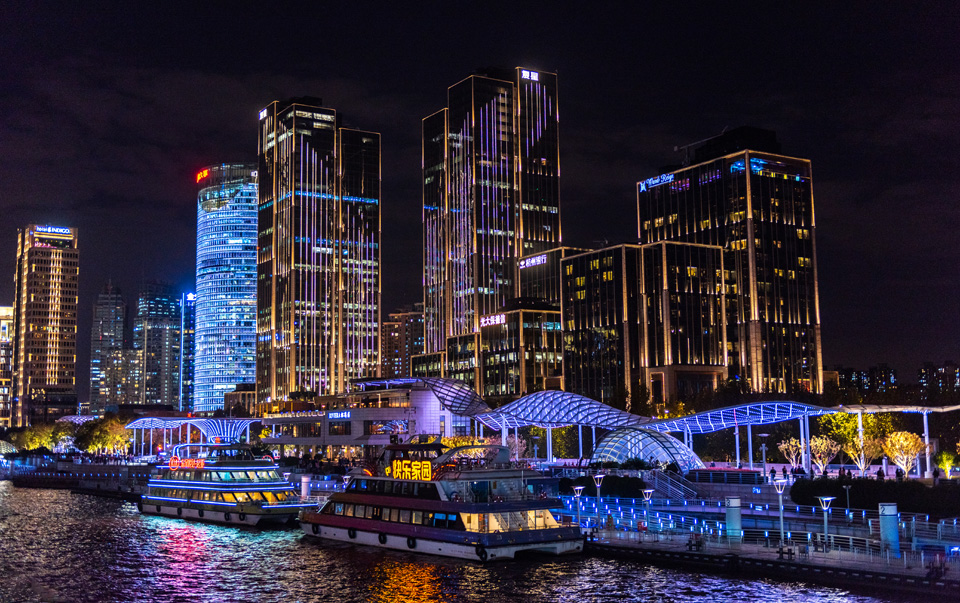 Guilin
Our last stop in China was even further south and far inland. In fact, we flew over Wuhan, which has been in the news lately because of the Coronavirus outbreak.
Guilin (pronounced Kway-leen) isn't usually included in a typical itinerary for visitors to China…unless you are a photographer who wants to capture some of the world's most dramatic landscapes.
There is a hill (Xiangong) along a bend of the Li River that features a killer vista of the dramatic limestone karst hills. I was excited even though I had to get up at 4am to make the drive there (oddly enough, Anita did not fully share my enthusiasm). I climbed the (hundreds of) steps, scouted my location, set up my gear, took my test shots and then patiently waited for the sunrise.
Which. Never. Came.
It was totally overcast. Never even a a peak of the sun. Oh well, I did capture some long exposures and the intense clouds did provide images with lots of atmosphere when converted to black and white: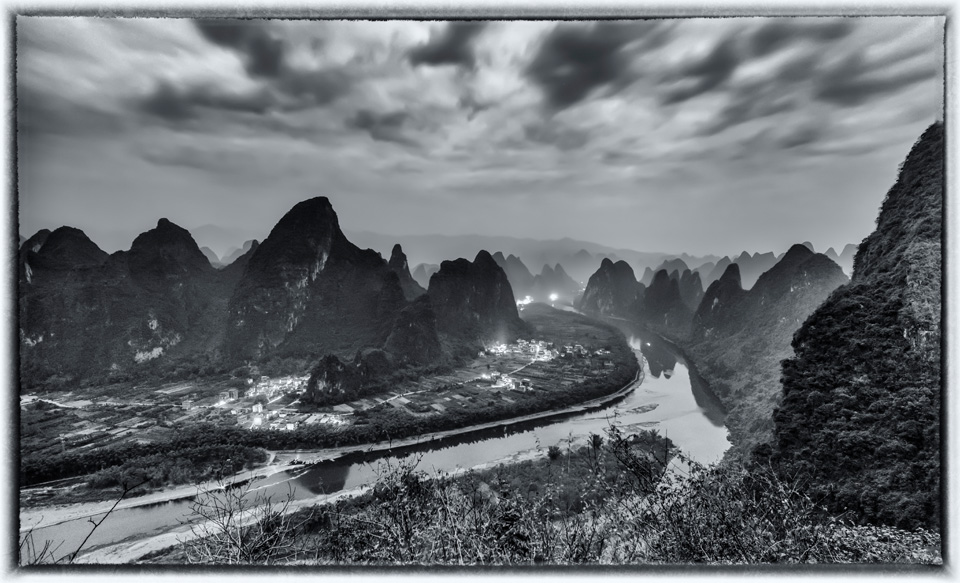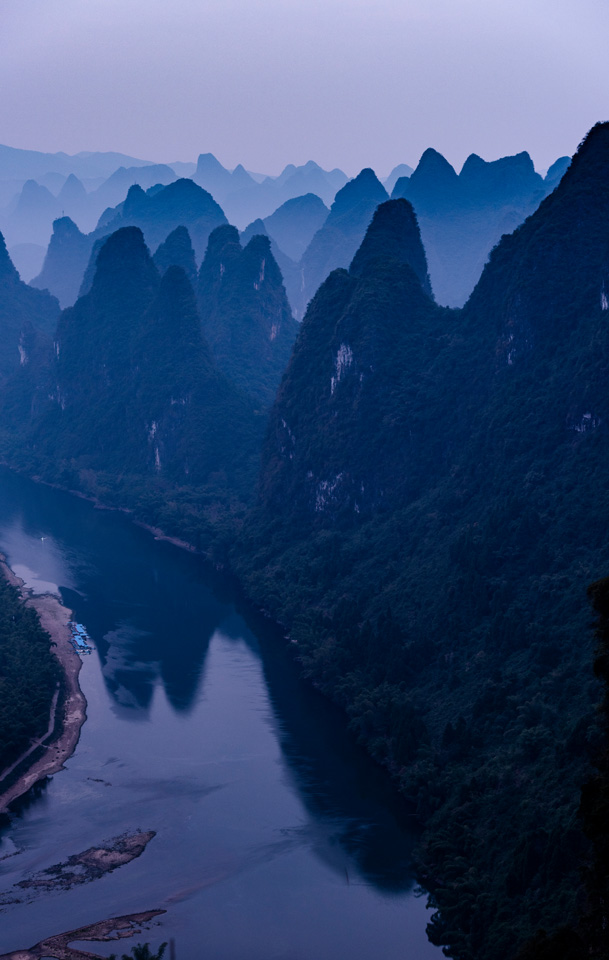 That night, we walked to dinner. Steps from the entrance of our hotel in downdown Guilin is a pedestrian area that winds along part of the old city's medieval-era moat. The landscape lighting is amazing and it creates a picturesque and relaxing area for a stroll. It is also a target-rich environment for photographers.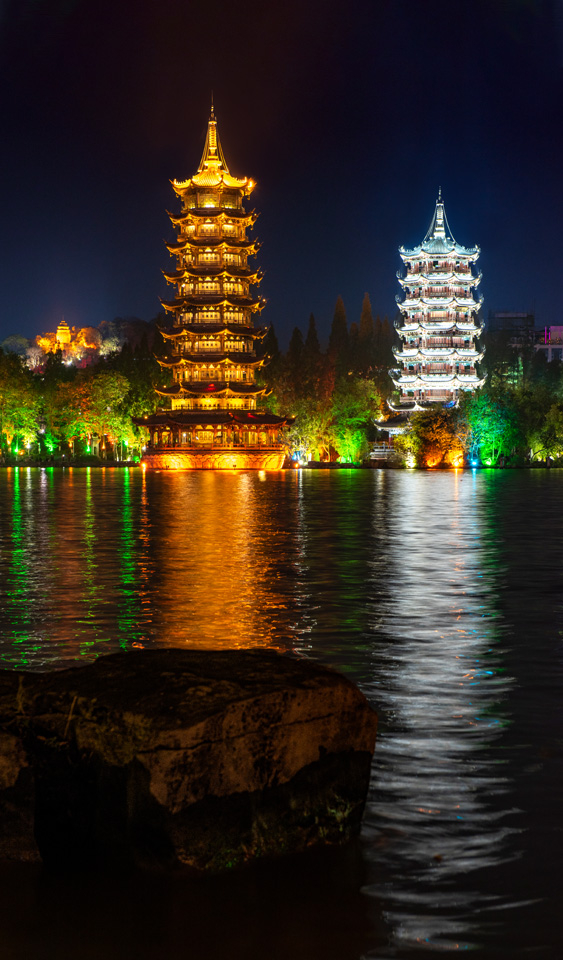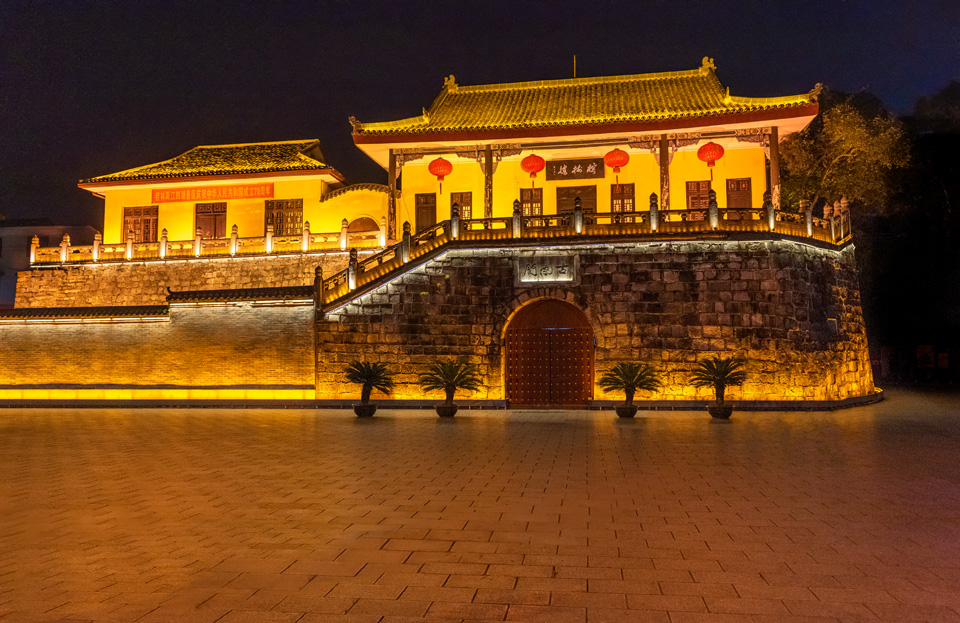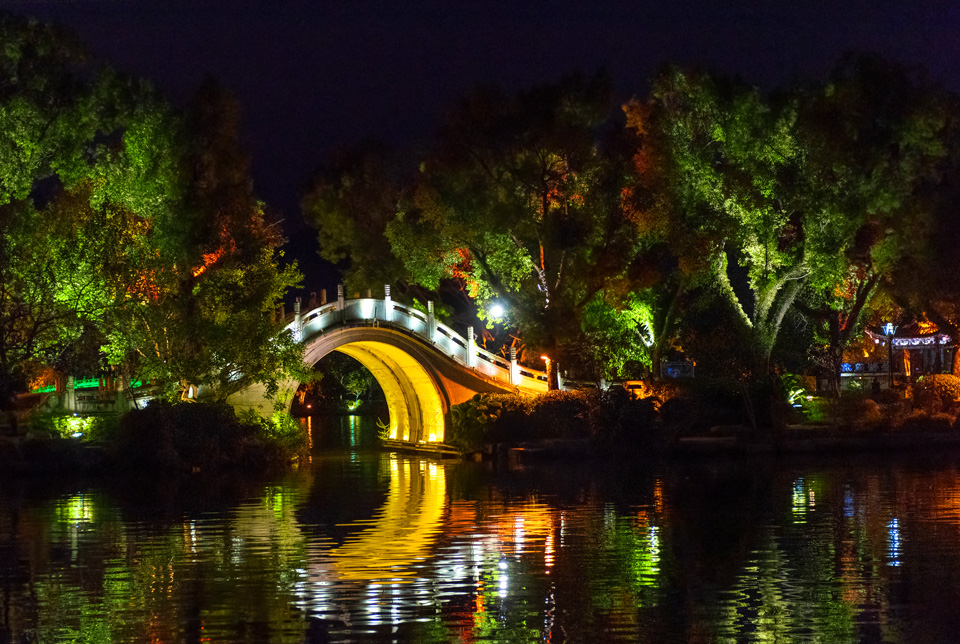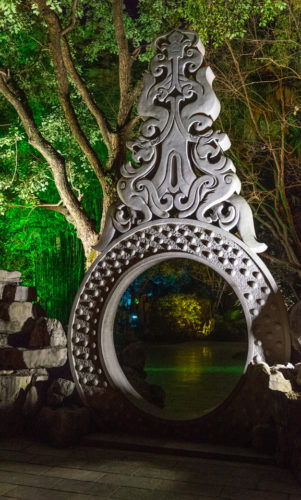 Anita patiently allowed me to get my photographic fix and then gently pushed me along to a restaurant for our delayed dinner.
All too soon, we had to return home.
I'll have more to come about our trip to China…even some daytime shots. But, my days are blissfully full and life is busy, so it may be awhile!
Cheers,
Jeff
Related Images: