Ever since I can remember, folks have told my wife (Anita) and I that we "don't act our age."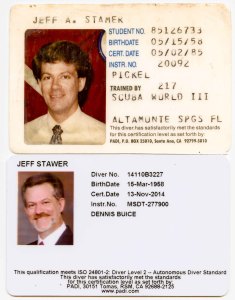 I've always taken that as a compliment even though I'm pretty sure that's not how it was always intended!
I mention this because last month, Anita suggested we get  SCUBA licenses.  A lot of folks get SCUBA certified, so that's not that unusual…but Anita and I aren't kids anymore.  In fact, we had already had gotten certified a while ago (okay, it was three decades ago) before kids and careers had engulfed our lives.  In fact, I found it pretty funny that our new SCUBA instructor hadn't even been born when I earned my first SCUBA certification in 1985.
Anyway, Anita and I just got back from a cruise to the Caribbean and we went diving every time the ship hit a new port.   Not only did we get to indulge our new SCUBA hobby in some wonderfully exotic locations, but I got to do some underwater photography that I'd like to share with you.
There were certainly some strange critters  to see.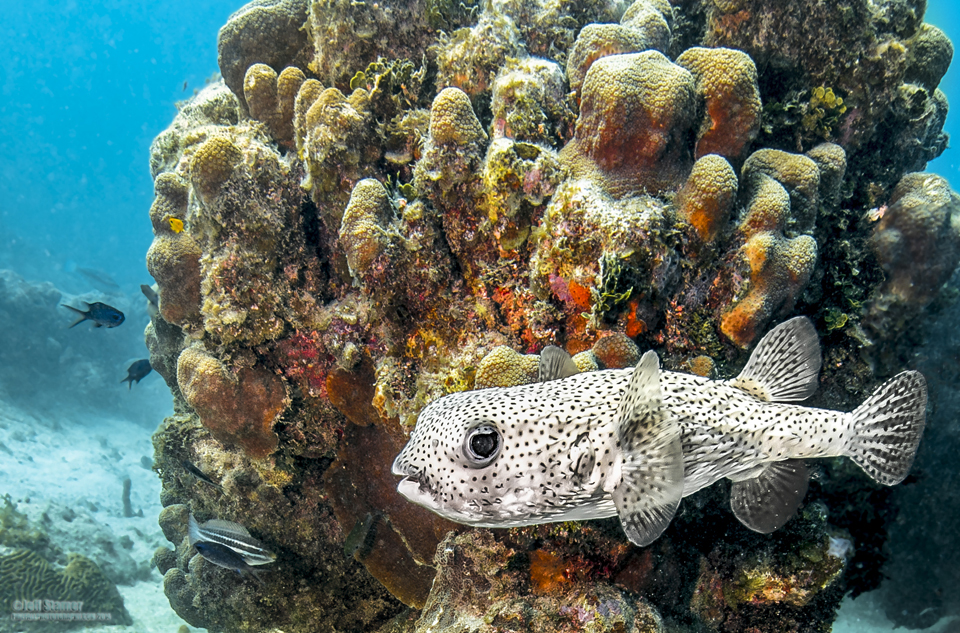 And the colors…wow, all you need is a strobe…and then some of the colors you see are just unworldly:
There was drama: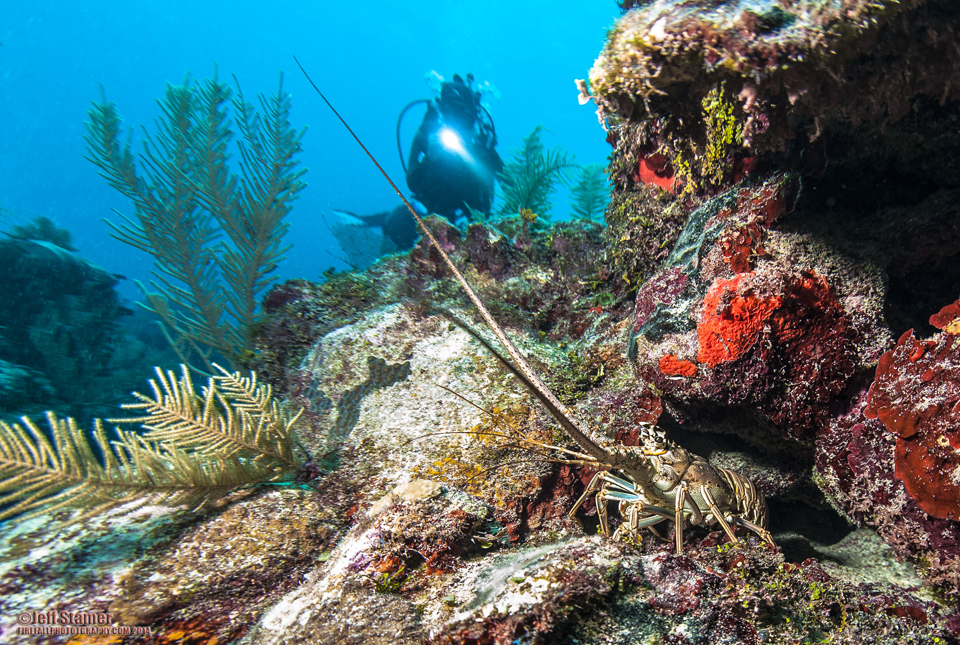 Underwater caves: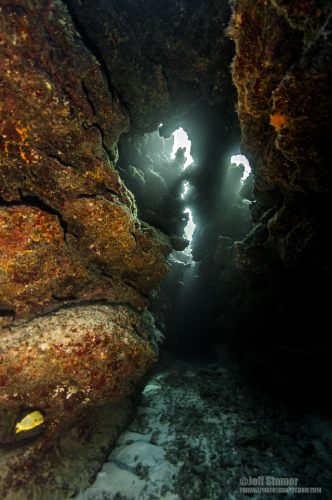 Sponges and fans:
And all kinds of colorful, vibrant and beautiful fish:
One of the things I love about photography is that it just never gets old.  I mean there is just so much beauty in the world, in so many different places and much of it requires that you learn new techniques or master new equipment.   For example, although I've done quite a bit of photography while snorkeling,  I found that underwater photography while scuba diving to be much different.  Now I'm excited to have a whole new world to explore!
Not all of my photos from this trip were taken underwater…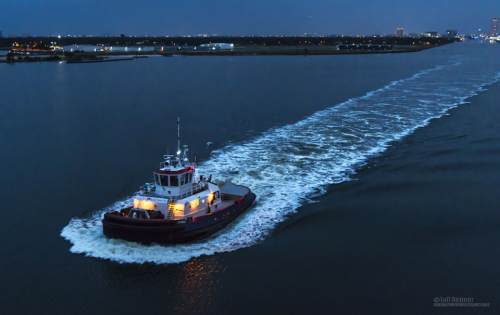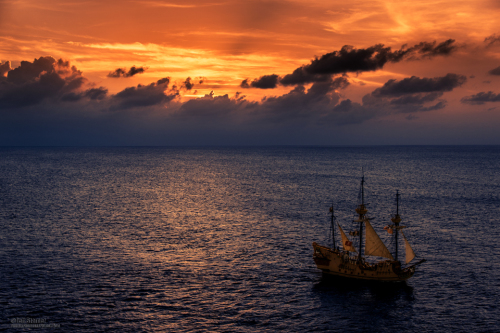 And one last photo…  Anita and I were grabbing some lunch in Grand Cayman when we noticed a rooster running down the sidewalk.  It started heading toward a KFC.  Anita and I looked at each other and without a word she herded the beast toward the sign while I snapped off this shot: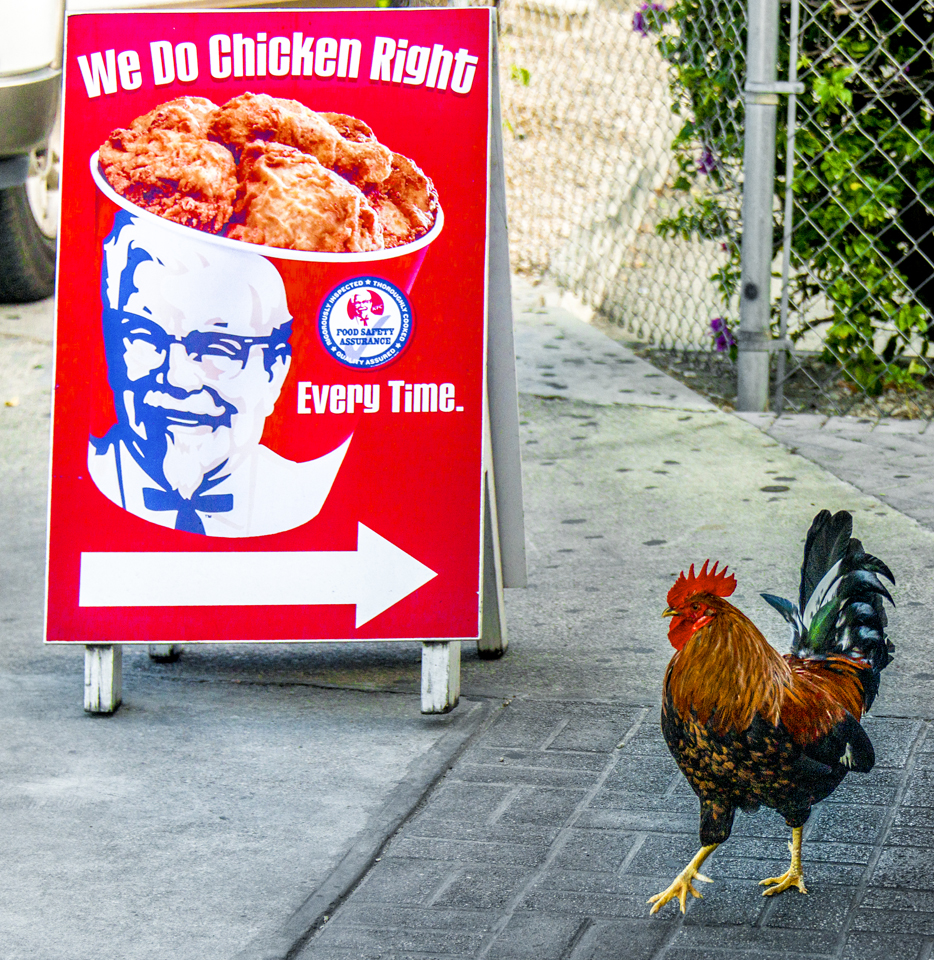 Life should have good smile in it at least once a day!
Take care,
Jeff
Related Images: