Last week I had a conference in Atlanta and found myself with a free day afterwards.  Of course I'd brought my camera gear (Question: "How do you know when you are a photographer?   Answer:  When you travel with two large backpacks stuffed with photo gear and a single miniscule bag with the unimportant stuff (like medicine, clothes and toiletries!")
In years past, I'd already hit metro Atlanta's photo spots (the Zoo, Aquarium, Stone Mountain,  Botanical Gardens, etc) and besides, I really wanted to get out of the city.  A fellow photographer had told me that there were neat waterfalls in the Georgia mountains only about an hour and a half from Atlanta, so the next morning I got in the car and headed north.  Oddly enough, although I've driven thru the area dozens of times, I had never stopped to explore it before.
Toccoa Falls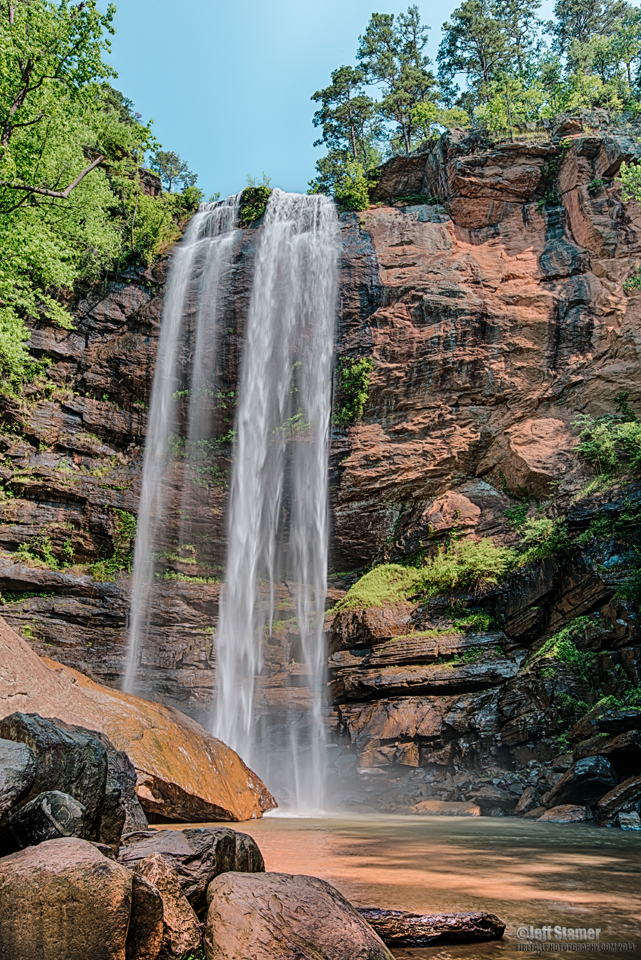 My first stop was Toccoa Falls which is on the grounds of a private university (Toccoa Falls College).  Although not well known, I was surprised to learn that Toccoa is one of the larger falls east of the Mississippi with a drop of 186' (57m).  After a brief five minute walk up a gravel path, I came upon the view you see above. Unlike Niagara or Yosemite, Toccoa doesn't overwhelm you with grandeur, but its smaller scale makes it somehow more intimate and personal. It certainly wasn't crowded, I saw only a few other folks during my Tuesday morning visit.
The setting is certainly peaceful, but it was the site of tragedy in 1977 when a dam burst upstream of the falls sweeping 39 people to their deaths.  You will see a granite memorial inscribed with the victims names located on the trail
Photo Tips: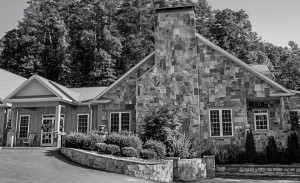 Finding the falls was a bit of a challenge.  My GPS tried to take me off-road when I typed in "Toccoa Falls."  Instead, use Toccoa Falls College in Toccoa, Georgia as your GPS destination.  This is a small, quiet campus and you will find plenty of signs directing you to the falls.  Drive to the end of Forrest Drive and park when you see the "Gate Cottage."  It opens at 8am and there is a small admission fee (I think it was $2).  Here is a link to Google Maps that you might find helpful.
The best time of the day for photography is either right after sunrise while the falls are totally shaded or mid-morning when the entire falls are illuminated.  Often the sun is already hitting the falls by the time the Gate Cottage opens, so you might not really have a choice.  Although most waterfalls are best photographed on overcast days or when shaded, I think Toccoa is an exception to that rule.
The best vantage spot for photography might be among the easiest to get to.  Just walk to the base of the falls at the end of the gravel path.   There are some large flat rocks in the water and if you set up your tripod on top of them you will be treated to a really nice perspective of the Falls.  There is a also a small (and slippery) trail running up the left side of the falls.  I took a number of shots along the trail, but none of those viewpoints are as nice as the first one I mentioned.  I didn't see an easy way to get to the other side of the stream, I might give it a try the next time I visit to see if the views are good from that angle.
Experiment with different shutter speeds to see the resulting effect on moving water.  Personally, I often use HDR since it allows me to capture the attractive 'silky' look of rushing water and the full dynamic range often present in waterfalls (especially when in direct sunlight).
Back Road Surprises
On my way to my next stop,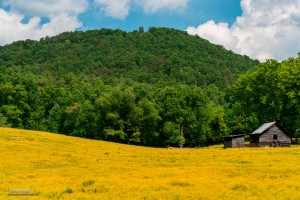 I rolled down the windows and enjoyed the cool morning as I rode small two lane country roads.  At the junction of Hwy 255 and 115, I saw a sign for the Stoval Mills Covered Bridge and took a 3 mile detour. As covered bridges go, it wasn't terribly impressive, but they are a rare sight in the south and worth a photo.
The barn on the photo to the right resulted in another unplanned stop a few minutes down the road.  I loved the brilliant field of yellow flowers contrasted against the green hill and blue sky.
Anna Ruby Falls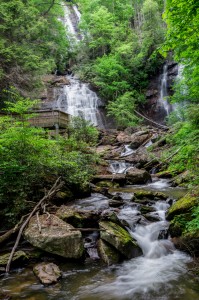 After a leisurely hour drive from Toccoa,  I passed the quaint (and tourist intensive) Alpine village of Helen and reached the Chattahoochee-Oconee National Forest.  My goal was Anna Ruby Falls, which is actually two separate streams that fall over the same granite cliff, then merge before heading to the Chattahoochee River and finally concluding its journey 500 miles later in the Gulf of Mexico.   It was a much shorter trip for me:  I was setting up my tripod after a short (.8 mile) walk on the asphalt trail.
I photographed the falls for nearly an half hour, but to be honest, I wasn't able to find a perspective that attractively showed both falls.  Trees and the walkway seemed to conspire to block my shots and it wasn't until I gave up on a 'grand panorama' and instead concentrated on smaller views of the site that it began to yield some decent frames.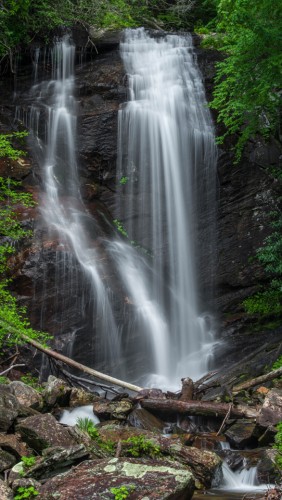 This is a very popular location: you won't find yourself alone.  Nonetheless, the area is beautiful and the park is well maintained by the US Forest Service.
Photo Tips: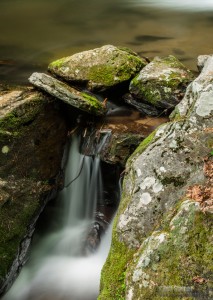 This link will take you to a Google Map that will help you find the falls.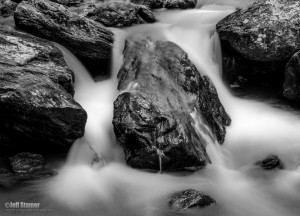 You actually first drive through Unicoi State Park before you reach a small guard shack near the parking lot for Anna Ruby Falls ($3 entrance fee).
You might be able to capture both falls in a single shot in the winter when the trees are bare, otherwise, concentrate on smaller sections of the view.  The wonderful cascades you will pass on the path to the falls will likely keep you entertained as well.
Minnehaha Falls
Another hour in the car and I found what turned out to be my favorite location of the day:  Minnehaha Falls.  It was an adventure even finding this one…my directions eventually took me down a poorly marked, remote and twisting gravel road.  Believe it or not, I actually had a pack of howling dogs chase my car for a bit.  If I had heard somebody playing banjo music right about then, I would have had my Prius rocketing down that road like a 4×4 Monster Truck!   I was about to give up and turn around when I noticed this wood walkway on the side of road.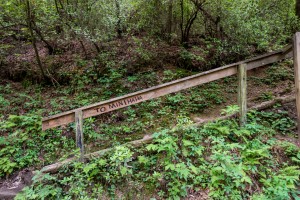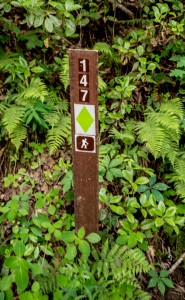 The walkway led to a short dirt trail (6/10th of  mile each way) and the soothing sounds of falling water intensified with each step.  I didn't see a soul at the falls…it was certainly the least visited and most isolated location of the day.  When I pushed aside the last branch at the end of the trail, I could see that Minnehaha is really a huge series of cascades…not a 'classic' vertical waterfall.   Although the total height is only 60 feet, the falls widen with every 4 foot drop and it is impressively wide by the time it settles into a pool at the bottom.  It is an exceptionally beautiful and tranquil setting.  I wish I could have stayed for hours
Photo Tips:
First of all, don't get these falls confused with the better known Minnehaha Falls located in Minnesota!   Click on this linkto access an interactive map.  The map should help get you to Seed Lake Road which runs along Crow Creek. However, I found that things got a bit confusing after that.  Here are some details that will help make it a bit easier for you:

Once you turn off Seed Lake Road onto Low Gap Rd, you will immediately cross a bridge over Crow Creek (you can see the small Nacoochee Dam to the right from the bridge).

About 500' past the bridge, you will turn left onto a dirt road called Bear Gap Rd.  This road runs along the south bank of Crow Creek (it looked like a river to me).

Continue 1.7 miles. After a sharp left turn, watch the hillside on the right for that handrail inscribed with "To Minnihaha".

Parking is nothing more than a wide shoulder on the left side of the dirt road.

The falls are heavily shaded and receive little direct sunlight.  This means you won't have severe problems with dynamic range which is often the case with waterfalls caught in direct sunlight.  No need to wait for an overcast day.
The hillsides on either side of the falls are filled with rhododendron which bloom in mid to late May (if only I had been there two weeks later!)
Final Thoughts
I only had 8 hours available for this daytrip, but there are other photogenic locations in the area (like Amicalola Falls, Tallulah Gorge, Ravens Cliff Falls and many more).  One thing is for sure, on my next fall trip to the Smokies, I certainly won't be driving nonstop like I have in the past…I'll be stopping for a day or two in the mountains of north Georgia!
Jeff
 

North Georgia Photo Trip:  Waterfall Photo Tips and Guide
North Georgia Photo Trip:  Waterfall Photo Tips and Guide
Related Images: