Hello All,
Sorry for my long absence but my 2 week trip to the Pac NW & Alaska resulted in over 10,000 photos…and when I got home those photos demanded that I drop everything and process them.  So other than short breaks to eat and sleep, I've been a Photoshop slave for the past ten days.  My wife says I'm a bit obsessive…but you can't trust her judgment.  After all, any woman that would marry me obviously is not a good judge of character and has a tenuous relationship with reality.
We had an incredible time.  Exhausting, but wonderful and very, very productive!
I was able to capture some images that I am very proud of and I'm going to share some of them with you today.   Later on, I will craft some in-depth blogs about specific events and locations and will include additional photos.
Our first stop was the Palouse, in western Washington (south of Spokane).   The Palouse is a region of gently rolling hills that reminds many of Tuscany (not that I've ever been there).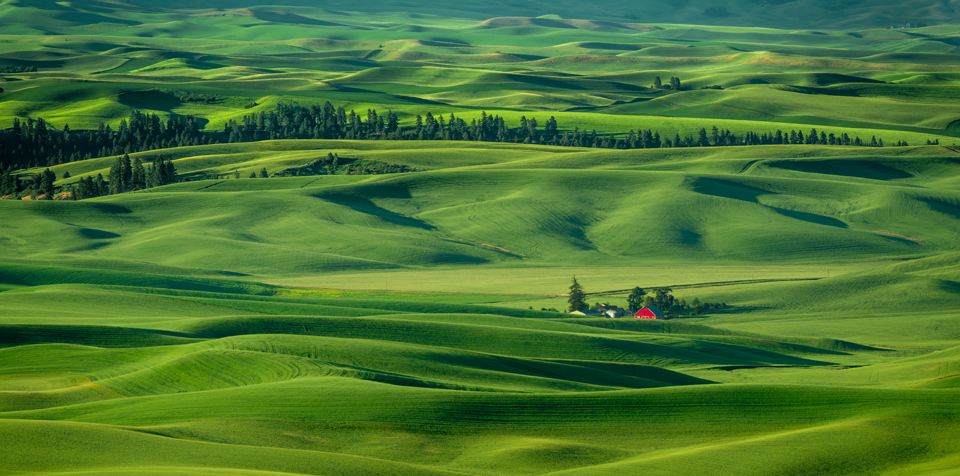 It is a calm, friendly place where even the road workers holding the 'Slow signs' walk up to your car and start chatting.  Maybe this is the way America used to be, if so, we have truly lost something special.  The hills are sensuous in their own odd way and the occasional red barn or grain silo makes for quaint interruptions in the flowing landscape.
Palouse Falls is a few hours to the east, in central Washington.  It is truly in the middle of nowhere with absolutely nothing, I mean nothing, around it.  Perhaps that just makes the falls that much more magnificent and dramatic.  I had hoped to get a Milky Way shot here and I succeeded beyond my dreams: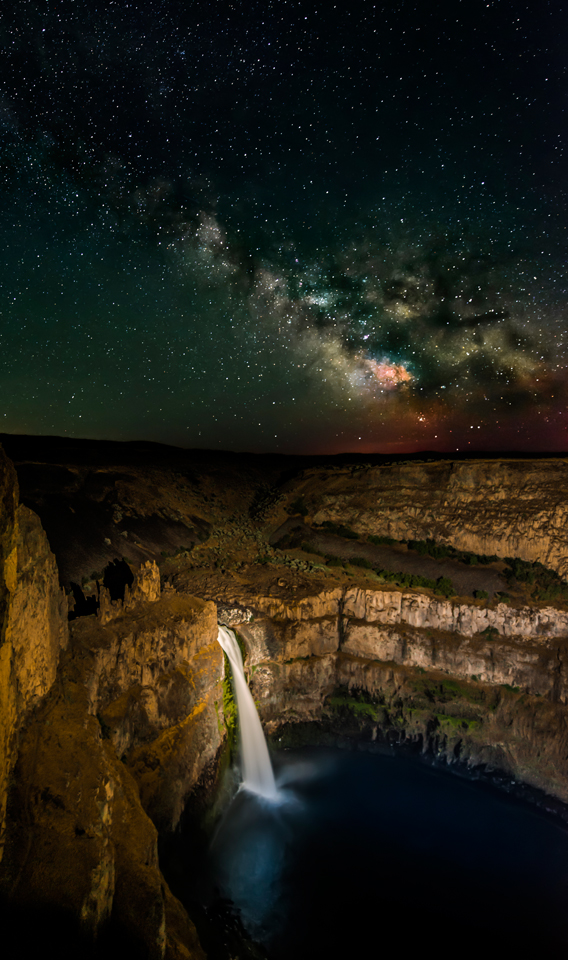 Although I had planned this photo, luck played a big role.  After standing on the edge of a cliff in the dark for two hours, I finally admitted to myself that although the Milky Way looked great, the moonlight was just too feeble to properly illuminate the falls.  I was about to take down my tripod and call it a night when a guy stopped by and politely asked if he could do some light painting of the falls.  His name was Ariel and he had the most powerful flashlight I had ever seen….he lit the falls up like it was daytime and I was able to get the shot I had envisioned!  I'll be visiting these falls again next month and I'll do an in-depth blog with photo tips.
Next we visited with my old friend Alan and his wife Linda in Portland.  I was excited to see them again AND get the chance to hike to a bunch of the waterfalls in the Columbia River Gorge…which is considered by some to have 5 of the top 10 most beautiful falls in the country.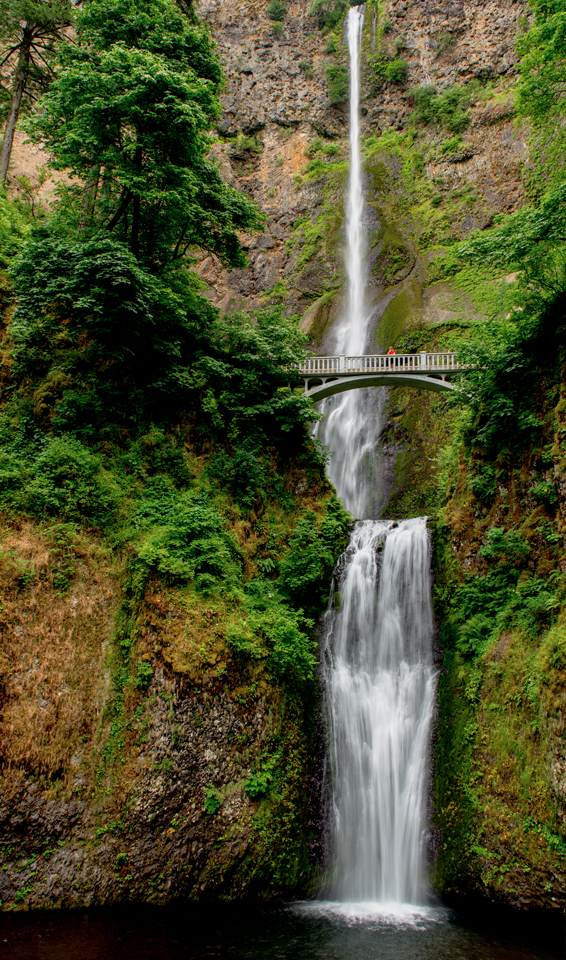 Multnomah Falls is probably the most famous of those in the area and it is claimed to be the most photographed waterfall in the US.  One glance and it is easy to see why.  See if you can spot Anita on the bridge!
Next on our list was Mt. Rainier.  Although the wildflowers weren't due to be at their peak until August, I still wanted to visit and do some scouting.  As it turned out, the lack of snow during the past winter resulted in the flowers blooming early and when we started hiking in the Paradise area, we were overwhelmed by the lushly flowering trails.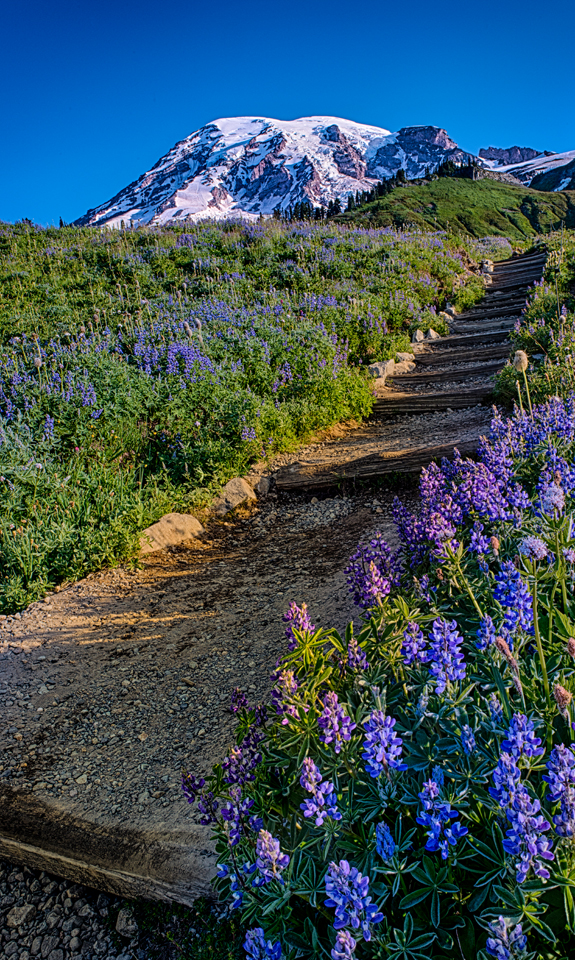 Less than 12 hours later we were off to Olympic National Park where we enjoyed the luxury of spending TWO consecutive nights in the same hotel (I spoil that wife of mine)!  Olympic NP amazed me with its diversity…everything from rain forests to towering mountain ranges. I'm finding it difficult to choose my favorite shot from this magical place…and I reserve the right to change my mind in the future, but as of this afternoon, the sunset at Second Beach is the winner.  I was able to catch the sunburst thru a sea arch and it made a memorable image: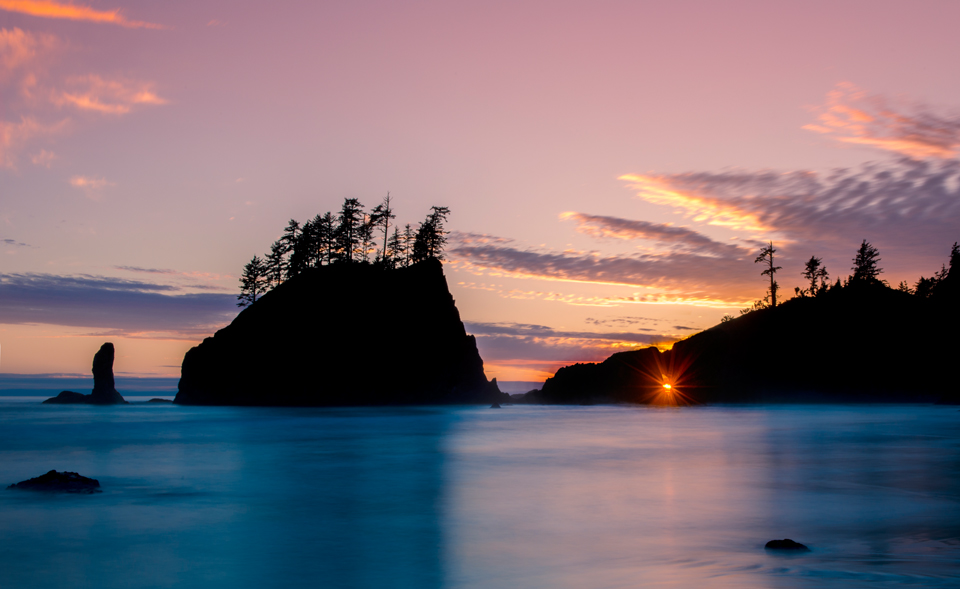 Our next stop was Seattle.  Although I'll bet a lot of you thought I'd feature a shot of the Space Needle, I'm going to surprise you.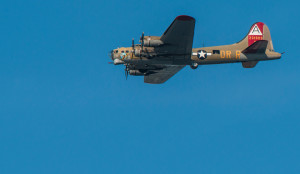 This World War II Boeing B-17 overflew our ship as we left Seattle harbor.  When I zoomed in on the image, I could see that it was named "Nine O Nine."  A quick check on Google and I saw that this old warbird had flown 140 missions in 1944-5 (including 18 trips to Berlin) without an abort or loss of a crewman.  Turns out it was visiting Boeing field for an airshow.  Okay, okay, I know you read this blog because of landscapes and wildlife photography…but jeeze, I'm still a kid at heart that wanted to be a fighter pilot!
Then it was off to Alaska to photograph some wildlife!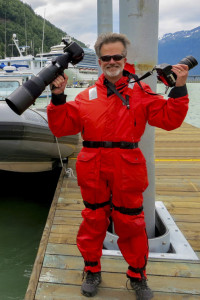 We went out on small boats and zodiacs repeatedly over the next week and I freaked out more than a folks by bringing along the 'beast.'  That's my nickname for the Nikon 200-400 zoom (see photo to the right)…it is huge, intimidating and heavy, but it does the job (even if my right elbow is sore as heck for a couple days afterwards).
Over the next week we travelled to Victoria, Ketchikan, Juneau, Misty Fiords, Skagway and Haines.  I don't think I could honestly tell you how many hikes and small boats we were on…the days were long and seemed to run together.  But we saw certainly saw (and photographed) wildlife!
My dream for this part of the trip was to photograph Humpbacks "Bubble Net Feeding."  But it was not to be.  The guides said the whales had been doing a lot of 'bubble net feeding' but they had just stopped a few days before.  We went out on the water nearly every day over the next week but had no luck.  As it turns out, they started again as soon as we left (check out this Youtube video taken the day AFTER left).   Figures.  Oh well, gives me a reason to go back!
But we certainly saw whales.   I was able to capture some of my best whale-tale shots ever…even a few with some nice mountains in the background .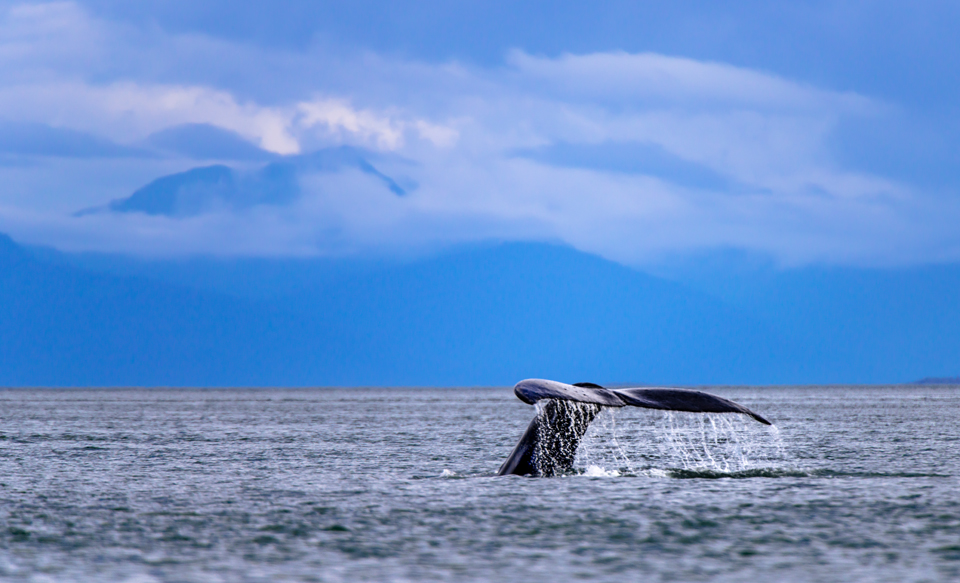 The Orcas were very active.  Although I captured some nice close-ups, I think I like this shot the best….not because of the Orca…but because of the shocked faces of the people on the boat!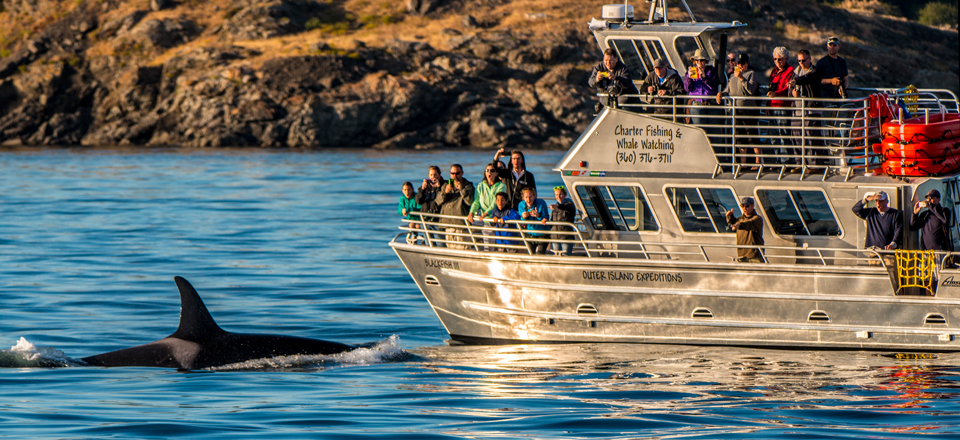 Of course there were sea lions..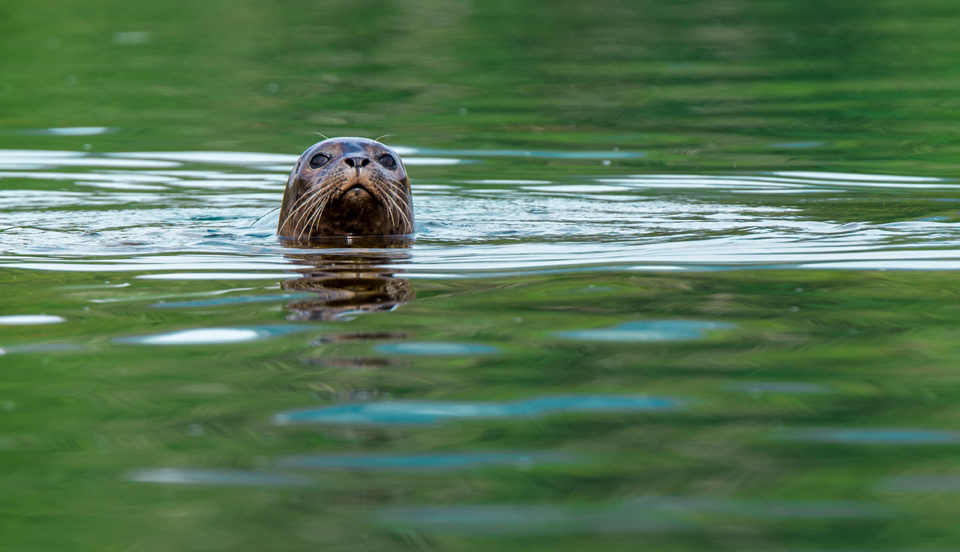 …and fat harbor seals…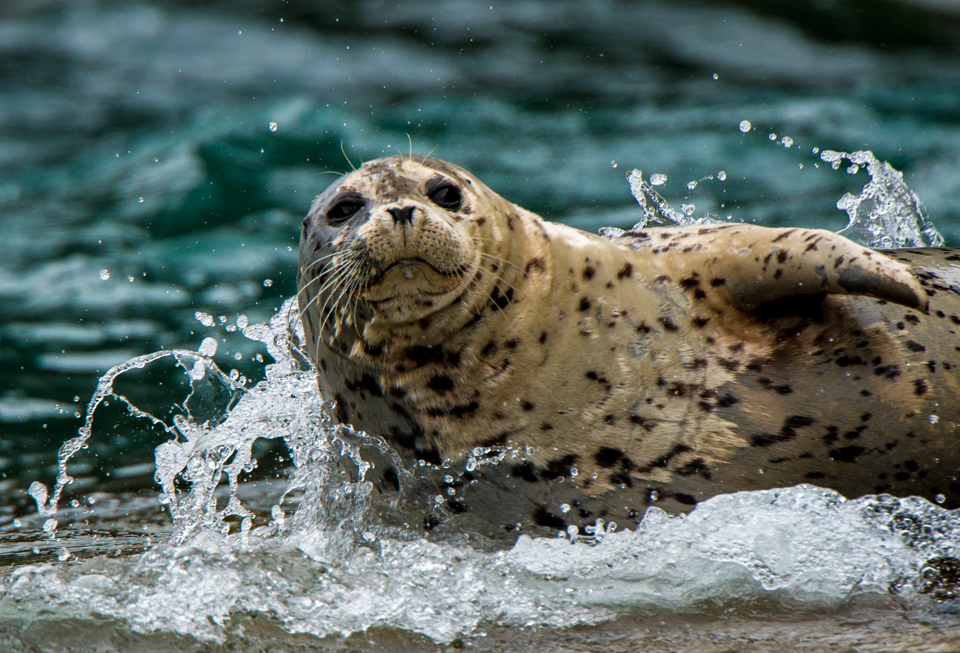 I am always amazed at the number of Bald Eagles you see in Alaska.  I particularly liked this shot of this mated pair high in their perch: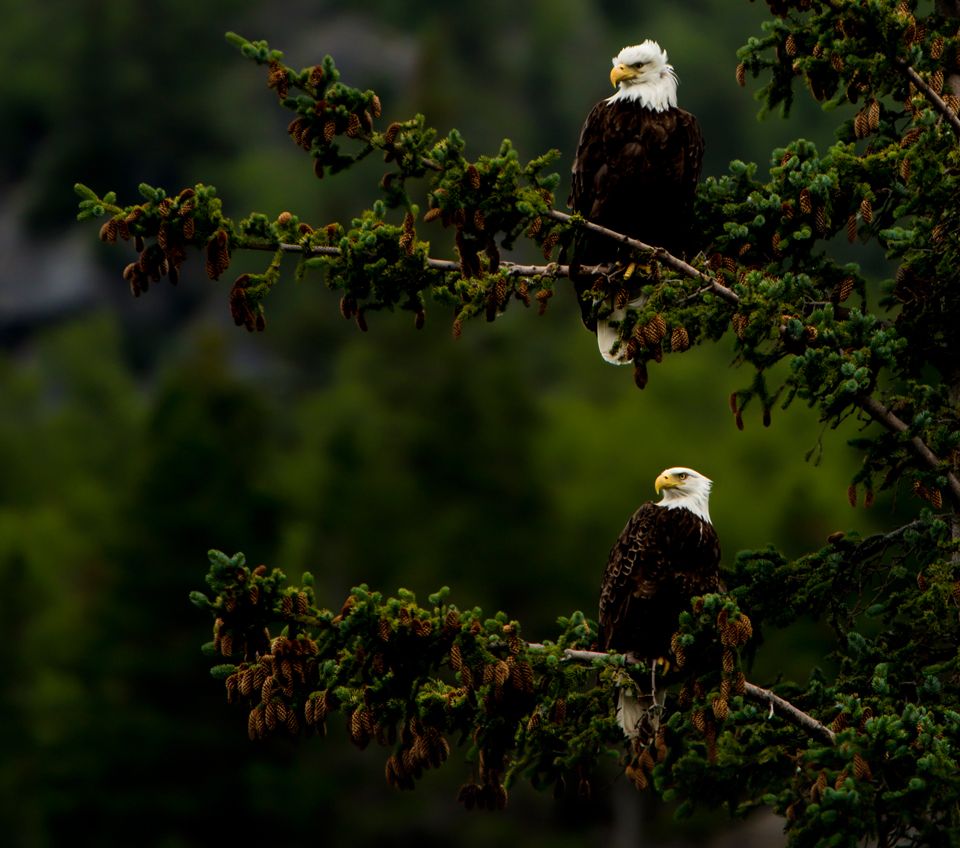 But Alaska certainly has landscapes as well.  I carefully composed this shot and then a whale surfaced and ruined the composition (I'm kidding!)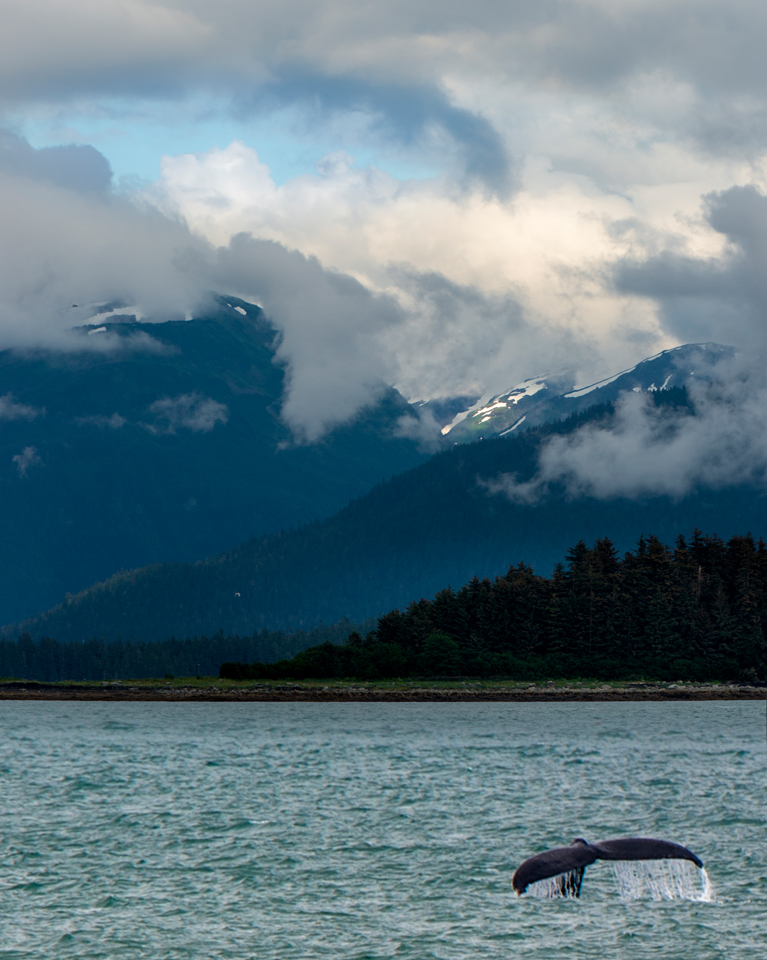 This shot of Misty Fiords goes a long way to explaining how it got its name.  It was a rainy, chilly morning but the conditions were perfect for moody photography: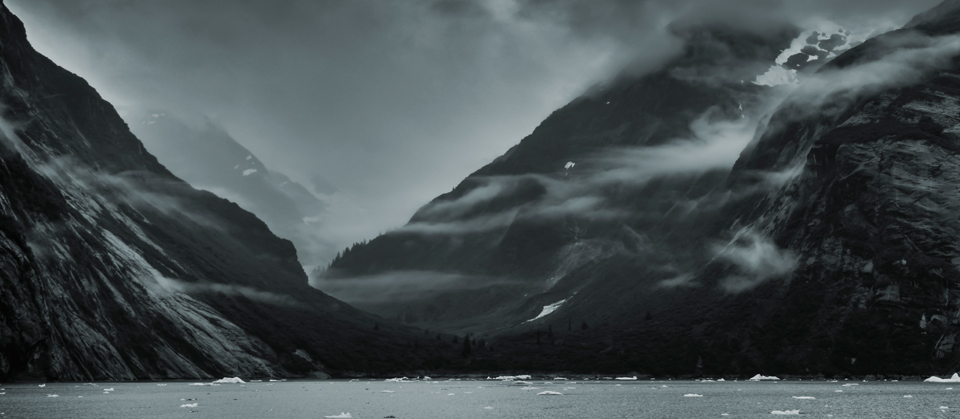 Alas, all good things come to an end, as did this trip.  Wouldn't you know it, the best sunset of the whole two weeks lit up the skies right after we got back into a harbor on our last night.  Although I would have loved to had been able to get to typical 'landscape location', I was more than happy to settle for this image that included our cruise ship, the Celebrity Solstice.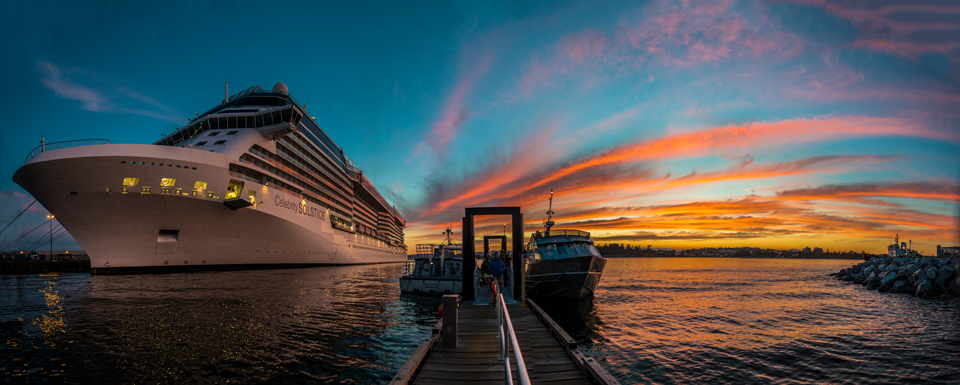 Still Not a bad way to end our adventure…right?!
Anyway, I'll add much more to my blog over the next few weeks about this trip.  But, I've got to work fast because I'm heading back out west in less than a month to spend 10 days photographing and hiking with my son Ryan.  We will spend a week in Oregon then head to Glacier National Park for a few days.  It is going to be a busy summer for me…hope I have enough energy!
Jeff
PS:  I experimented with some time-lapse photography from the balcony of our cabin.  I clearly have a LOT more to learn about making a video, but if you have 5 seconds to spare, check it out…
Related Images: