My son, Ryan, has recently been bitten by the photography/travel bug.  Like a proud papa of a newborn, I have been lavishing time and attention on his growing hobby.  Earlier this month, we drove up to the Smokies with the goal of getting some real-world experience with his new camera, tripod, lenses and all the other paraphernalia that photographers surround themselves with.  Or, as my son said:  "Jeeze Dad, all this other stuff is going to cost me more than the camera!"  Oh yeah baby!…welcome to the addiction world of photography my son…
Of course, I hoped to get some decent photographs as well, but we had missed most of the fall color and the weather was just plain ugly.  Rain, clouds, more rain.   Not ideal weather for the glorious sunrises or the mountainsides of autumn color my son had hoped to catch.  But, if there is one truism about photography, it is that bad weather can make good photos!  Rain does help to saturate colors and overcast skies are ideal for photographing streams and waterfalls. So we grabbed our raingear and headed out.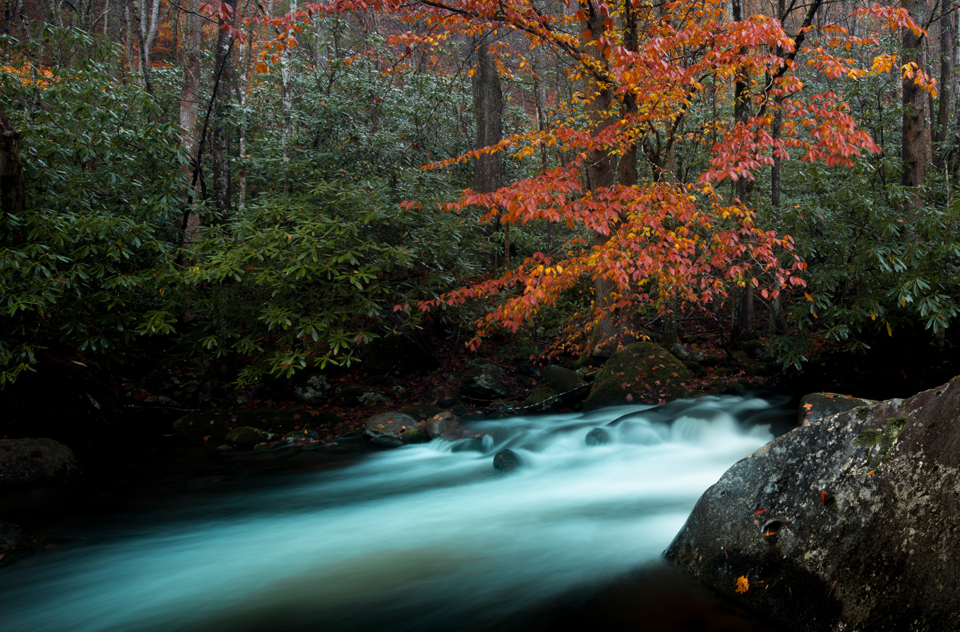 My favorite stream in the Smokies is the Middle Prong of the Little River in the Tremont area.  Ryan and I spent nearly a full day there dodging squalls and exploring the hundreds of beautiful vignettes that populate this three mile stretch of heaven.
Another of my favorite streams is along the Roaring Fork Motor Trail.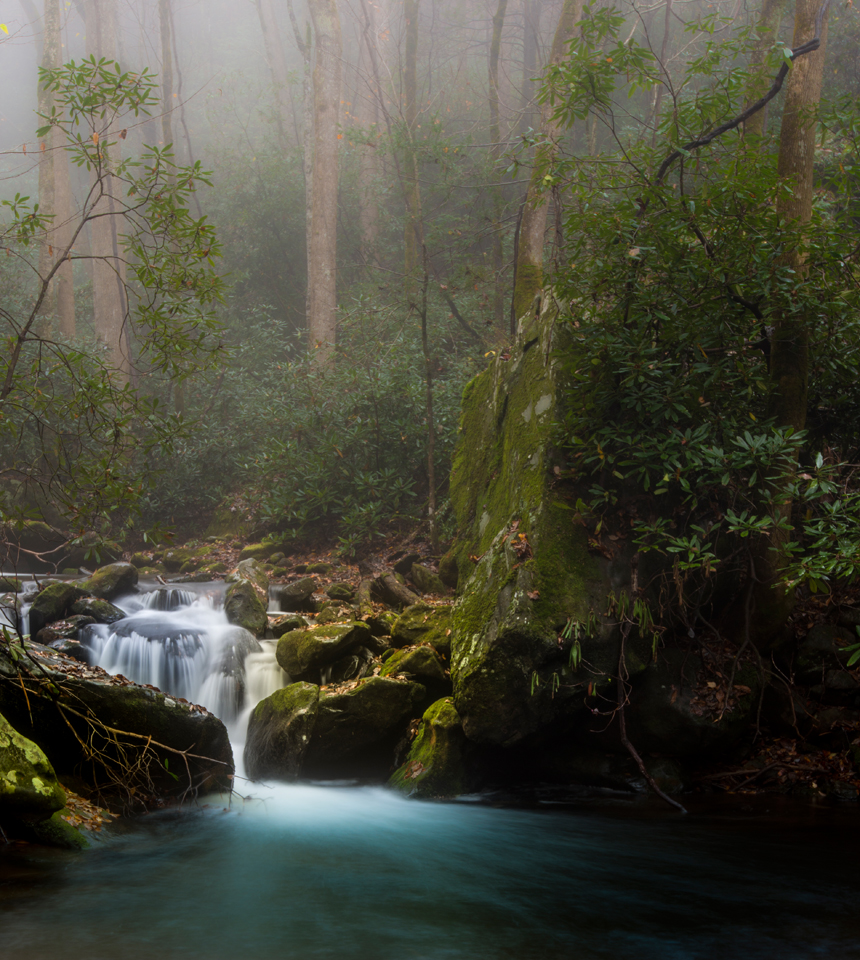 We spent hours working this area.  And the rain kept all the tourists in Gatlinburg, so we had it nearly to ourselves!
On our last day, the rain stopped briefly so we went off in search of fall color.  Oddly enough, the best we found was in the hills right above Gatlinburg.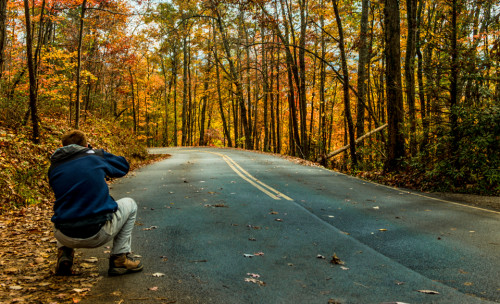 We drove up to Clingman's Dome nearly every morning and evening hoping to capture one of those iconic Smokies, layered-mountain scenes…but it was not to be on this trip.  My best effort was on the way back down the mountain when the clouds parted briefly and I swerved off onto an overlook to grab this shot.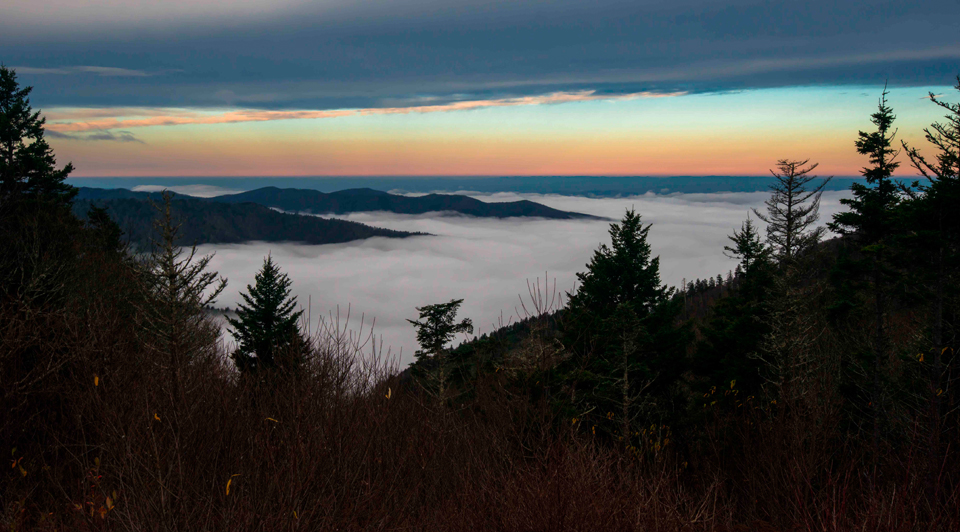 So, all in all, it wasn't the trip I had planned and hoped for.  But I got to spend quality time with my son and he got hours of personal instruction with his new DSLR.  So, maybe I didn't come home with any award-winning shots, but perhaps the memories are the real prize.
Jeff
PS:  On the way to the Smokies, I made a small detour to stop at one of my all-time favorite waterfalls: Minnehaha in north Georgia.  It isn't well known and I'm happy about that since it is never crowded.  This is a big, beautiful cascade that always envelops me in a sense of peace.  It is now one of Ryan's favorites as well.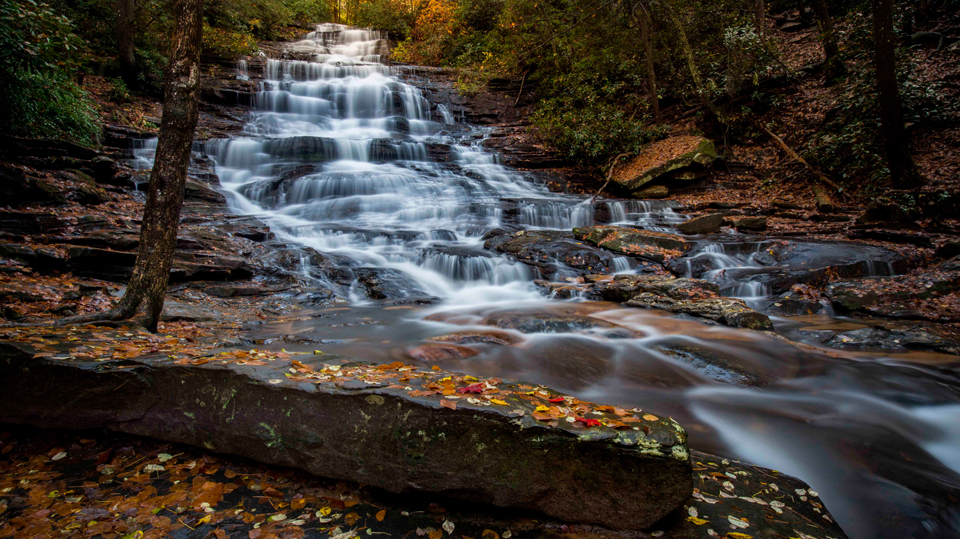 Related Images: