Every year I publish a "Top 12 Photographs of the Year" article and every year I swear that it seems to be the most difficult blog I have to write.  Well, actually, the writing isn't that bad…but picking out just twelve shots…man, that's a challenge.   I struggle for hours trying to whittle down the list and inevitably, I have to ask my wife and son to both come over to the monitor to help me with the last few selections.
Ah well..you don't want to hear about writer's anguish…you want to see photos.  So, in no particular order, here are my personal favorites of the year!
#1)  Moonlight on my Shoulder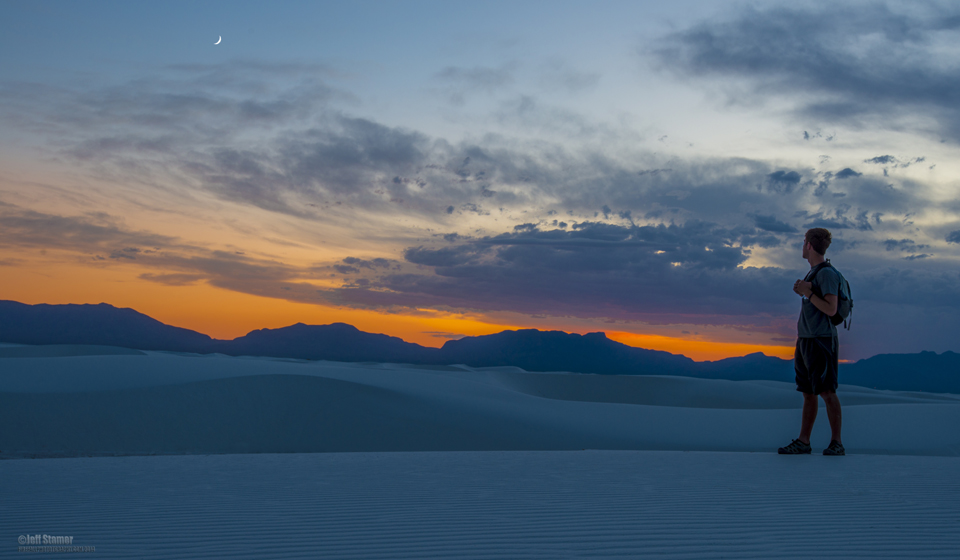 My son Ryan and I hiked out into White Sands National Monument this summer and enjoyed a killer sunset together.  Once it started getting dark, we headed back to the car as the moon rose and the sands turned to an intense shade of blue.  After a few minutes, I glanced behind me and caught Ryan taking this last, pensive glance at the surreal scene.
 #2) "Beaufort Bruisers"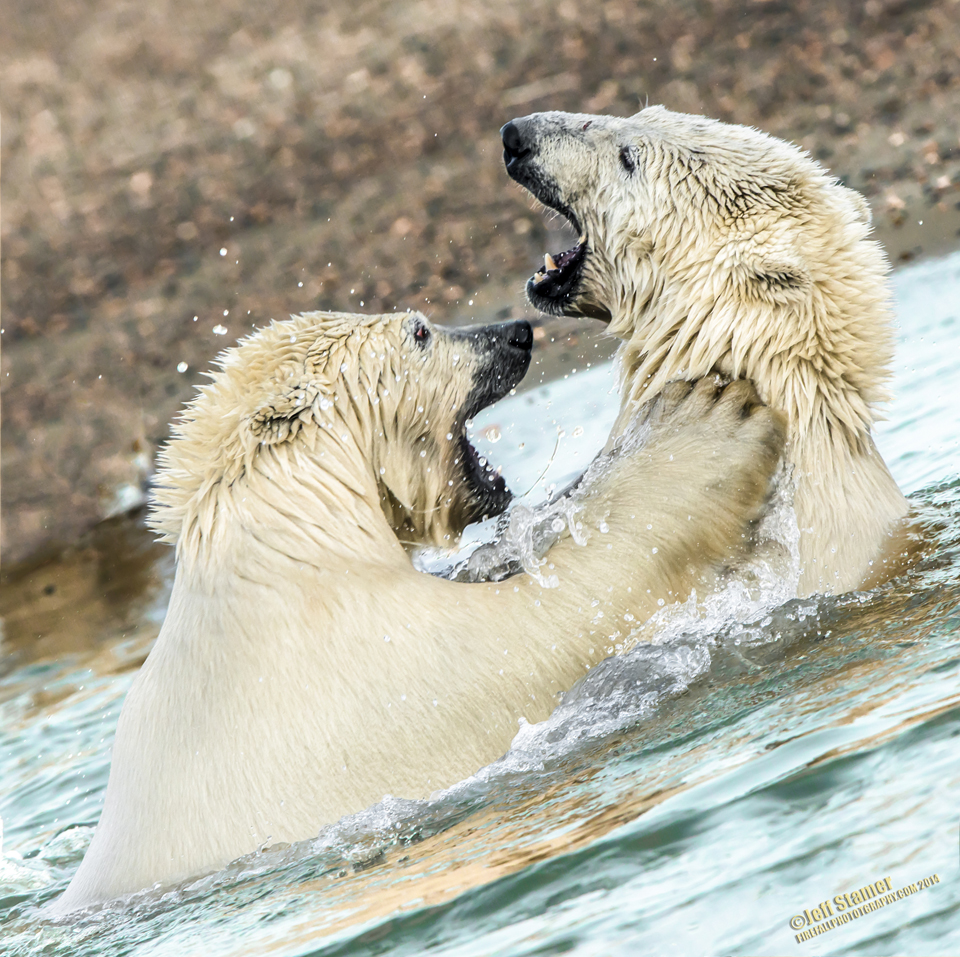 A highlight of the year was a ten day photo adventure to the Arctic Circle.  On that trip I watched and photographed these two young polar bears while they had a good natured but rambunctious rumble near the village of Kaktovik.  Gazing at these magnificent apex predators from the nearby deck of a small boat was a rush!
#3)  Gotterdammerung
I got the opportunity to fulfill a childhood wish in 2014 by seeing and photographing the Northern Lights…and it was all I had hoped it might be.  In this shot, I love how the road on the bottom right reflects the green of the Aurora while the sliver of a river to the left mirrors the deep red in the sky above it
#4) Shock and Awe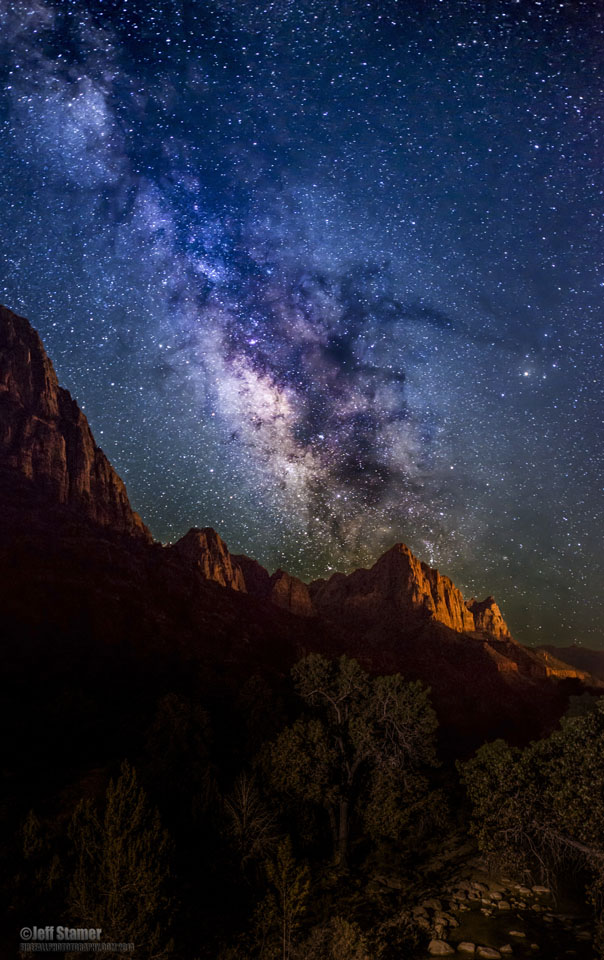 I've stood on this bridge in Zion National Park with dozens of others photographing the Watchman at sunset more than a few times.  But standing at the same spot at midnight without another soul in sight while gazing up at the glory that is the Milky Way was a whole new and amazing experience.   Sometimes I am truly awed and shocked by the beauty of our universe.
#5) Target Acquired
 If you've been reading my blog for a while, then you already know that I have an unbridled fascination with Hummingbirds.  This shot displaying the full wing and tail extension of a Ruby-Throated hummer captures some of the dramatic energy that captivates me.   I photographed this little jewel in my home 'hummer studio' that I set up every year right outside the window where I write this blog.
#8) Moonbow

Before 2014, I didn't know that you could seen a rainbow at night.  But in February, I stood before Yosemite Falls under a full moon and shook my head in disbelief as I captured this shot.  One of the things I love about photography the most is that it encourages me to learn and see more of the world!
#7)  Leviathan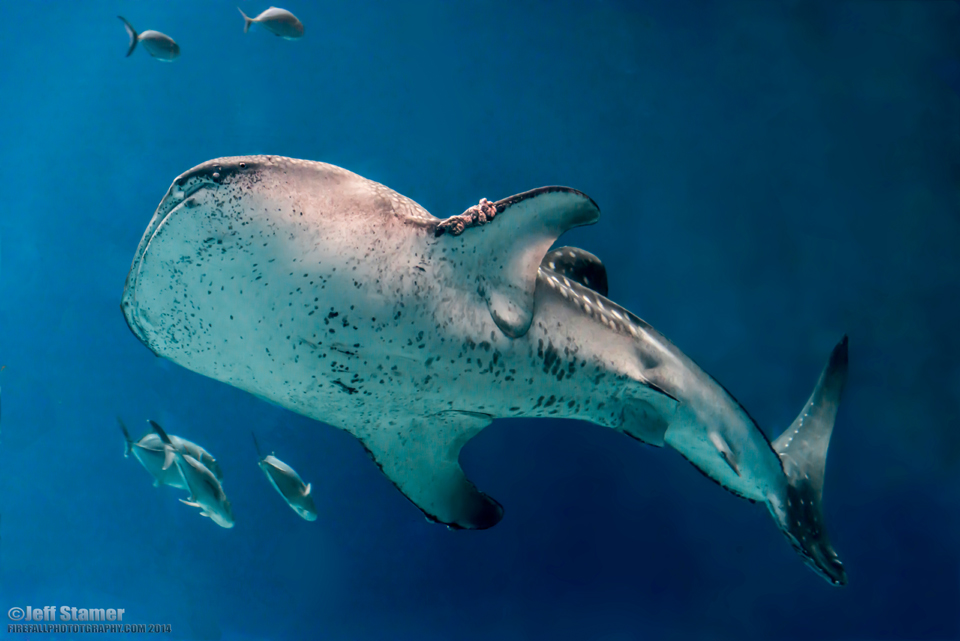 One big ticket item on my 'bucket list' is to swim with whale sharks.  I haven't had a chance to make that dream a reality yet, but seeing this whale shark at the Georgia Aquarium was a taste of things to come.
#8) Georgia on my Mind
If someone asked a random group of 1,000 photographers to name their favorite waterfall in North America, I'm willing to bet that Minnehaha Falls would probably not be mentioned by any of them.  But I think this secluded cascade in the mountains of northern Georgia is one of the most photogenic waterfalls I've seen anywhere.  Even better, since it isn't well known, you will probably be the only one there to enjoy its beauty.
#9) Heaven's Arch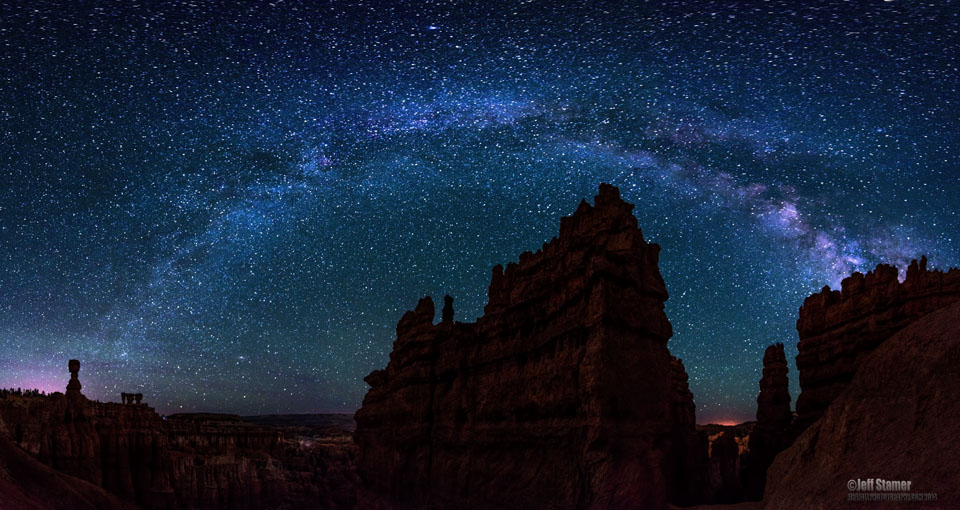 I was able to capture the full arc of the Milky Way at a spot along the Navaho Loop Trail on this moonless, cloudless night.  It almost looked like one end of the Milky Way was shooting stars out of Thor's Hammer….
#10) Good Morning Sunshine!
This sunrise at Melborne Beach in Florida was blessed with one of the most magnificent sunbeam halos I've ever seen.
#11)  Lighting the Way
Bass Harbor Light is one of the East Coast's most iconic locations for photographers.  And with good reason:  A lighthouse perched on a rocky cliff, reflecting pools, huge multi-colored granite blocks, crashing surf…what more could a photographer ask for?
As much as I love this spot, it took a number of trips over five years before I was lucky enough to catch a sunset that was equal to the setting.
#12) Morning Wind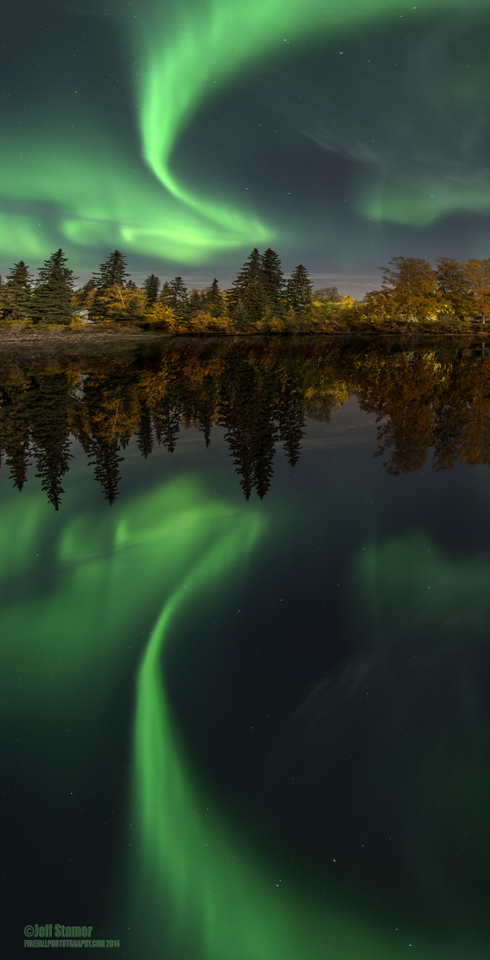 The ancients called it the "Morning Wind" and it has amazed mankind since we first looked toward the heavens.   As I stood on the banks of the Chena River near Fairbanks last fall, this Aurora weaved and swayed in a sensuous dance that simply awed me.
Well there you have it.  2014 was a truly a wonderful year for me.  I was blessed to have the chance to travel and photograph some truly amazing sights and I am excited to see what 2015 will bring.  Thanks for reading my blog and sharing these adventures with me over the past year!
Jeff