Writing my annual Top 12 blog is always interesting.  Yeah…interesting.  It's a good word.  It covers everything from fun to frustrating…and that's very appropriate.  Trying to filter 12,000 images down to 12 is a challenge.  Don't get me wrong, it is fun to remember the trips I took to capture these shots…those are some wonderful memories.  But just 12 images…wow…it's really frustrating trying to narrow it down that much.  On, the other hand, I guess it's a good problem to have, it meant that 2015 resulted in a lot of work I was proud of.   Well anyway, you didn't click on this blog to hear me ramble…you want to see photos, so here we go…my best work of the year 2015 (in no particular order):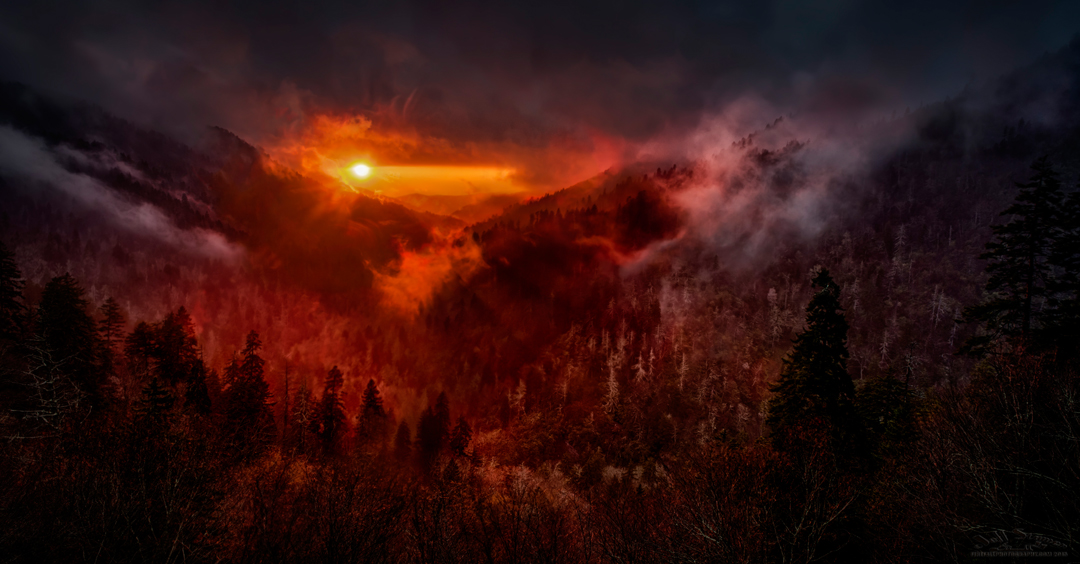 I know I said the photos aren't ranked, but this might be my favorite shot of the year.  Heck, this might be my favorite shot ever.  I have huge metal print of this image hanging right over my desk and every time I see it, I seem to stop and drink it in for a moment or two.  Not only does it inspire me, but I always think of the improbable chain of events that resulted in me capturing this image.  It's a shot that I shouldn't have gotten, but I did…and I'm grateful.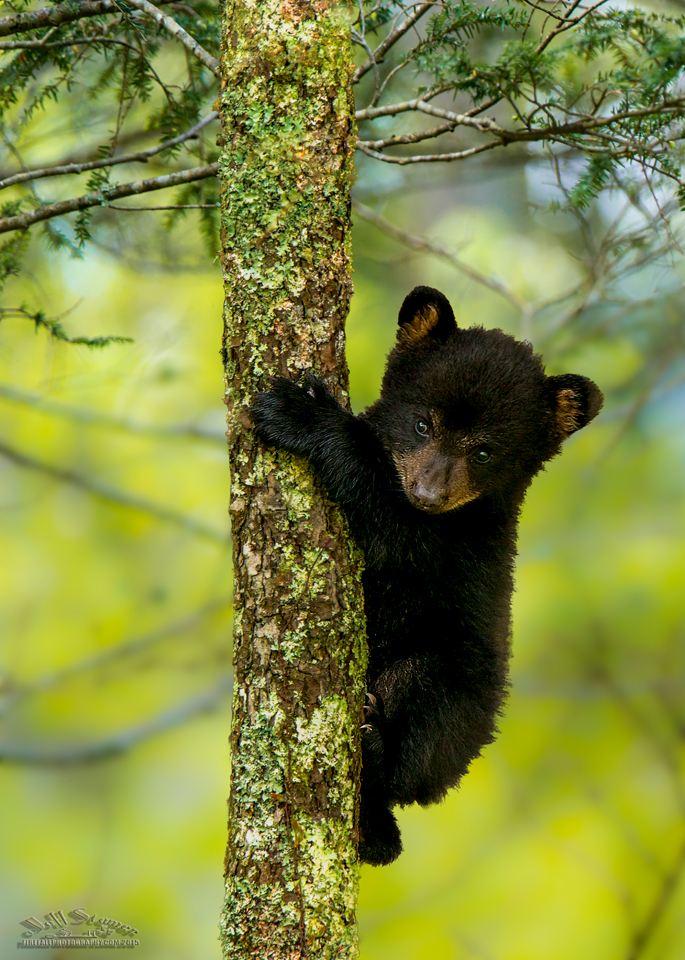 Just adorable.  I came upon this cub and his sister playing on the edge of a field in the Smokies and they couldn't have been more cute if they had tried.  I spent a few hours  photographing them while hand-holding the 'beast' (my 200-400 lens…which weighs as much as the cub's mom)…but it was worth every aspirin I had to swallow!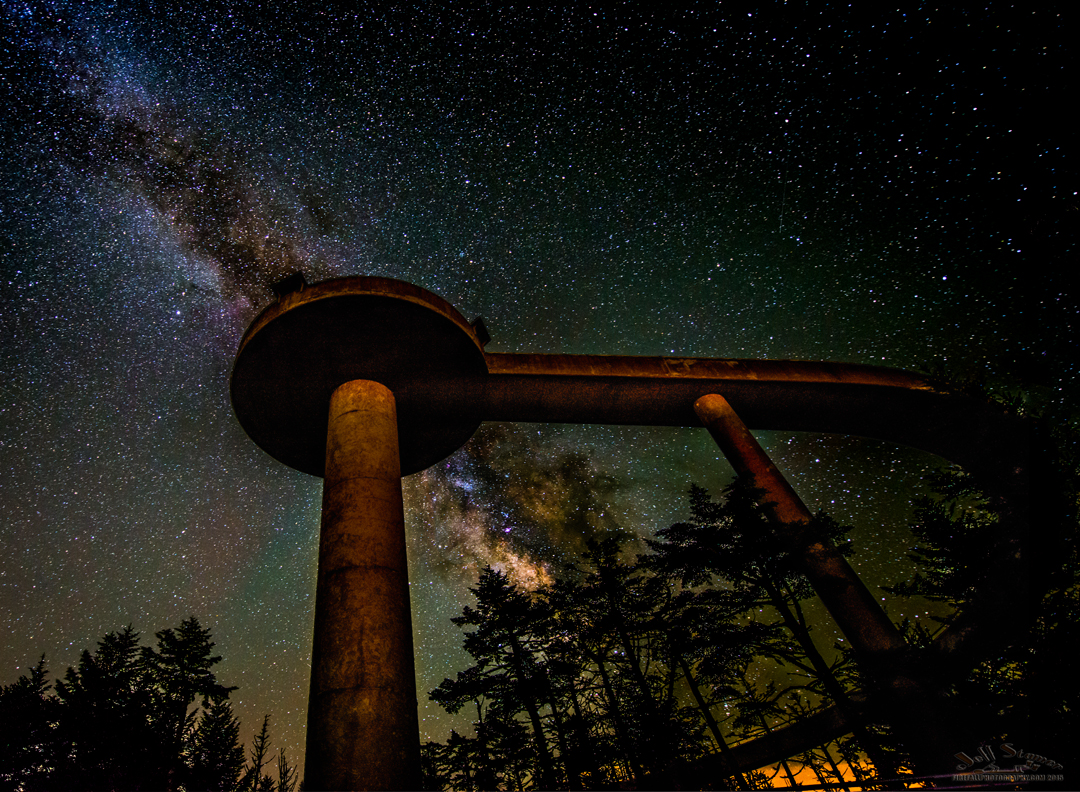 George Jetson was here!  Well, that's the type of graffiti I was expecting to see on top of Clingman's Dome when I was setting up this shot.  I love how the spiral observation tower mimics the grace of the Milky Way.
My wife and I were diving on a wreck in the Caribbean when this big kahuna joined us and made my day.  I'd never had much luck photographing sea turtles but that all changed on this trip!  I'd be the first to admit that I still have volumes to learn about underwater photography, but even so, my family considers this shot to be one of their favorites!
My son and I had an epic hiking trip to the Pac NW last summer and came home with some lasting memories and killer waterfall photos…this shot of Ryan in front of Wachlella Falls is my pick from that litter….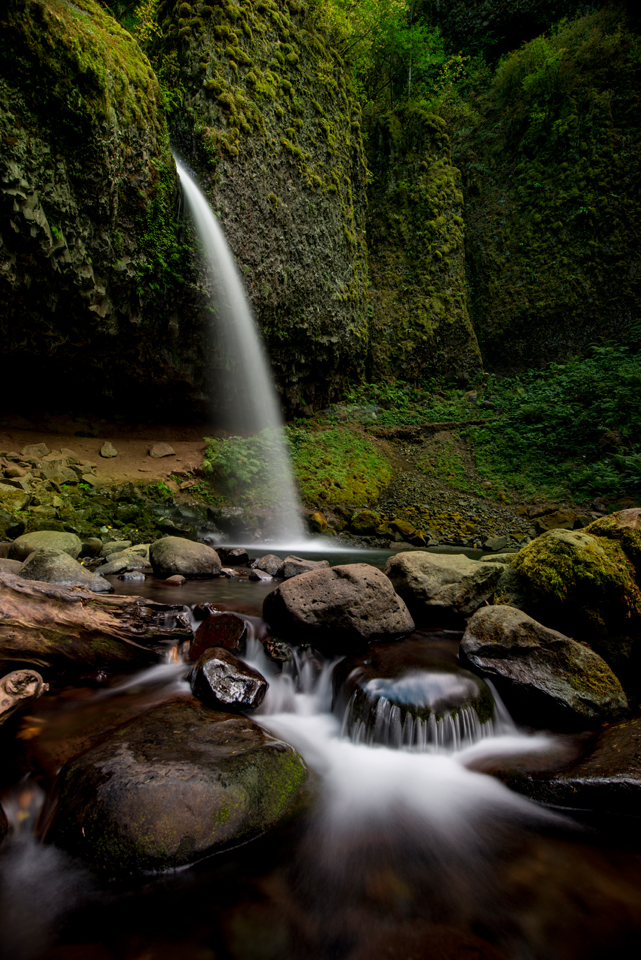 On second thought, I kinda like this long exposure perspective of Ponytail Falls too…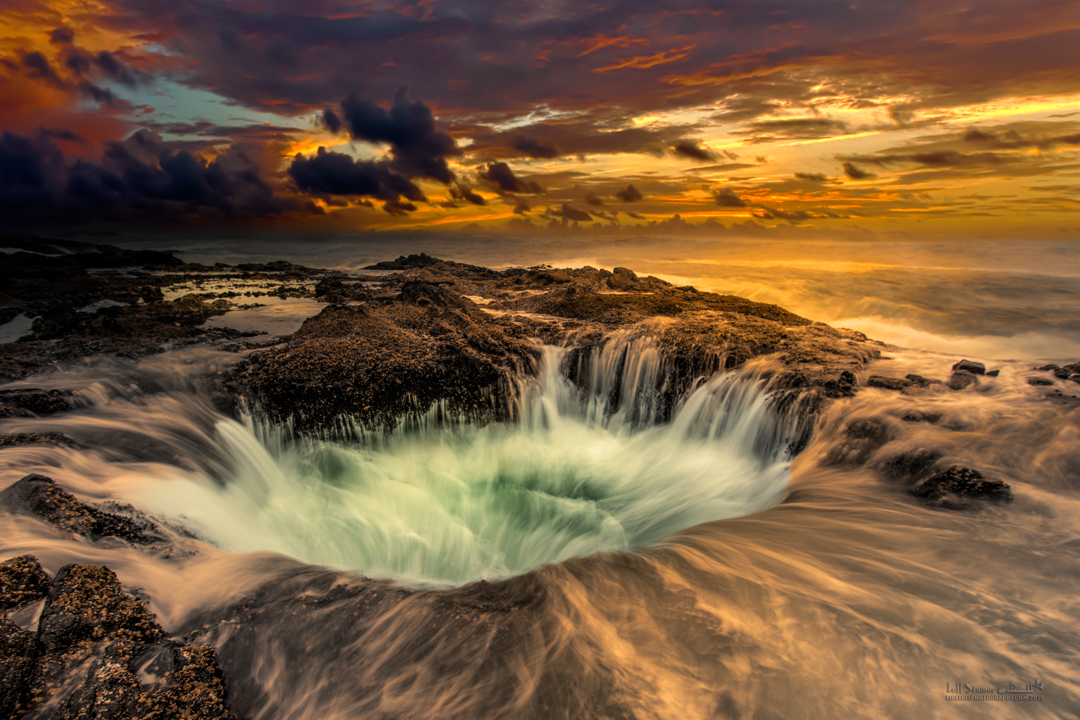 When I get to visit a location on my "Photographic Bucket List" I rarely come back with a photo I would consider 'world class.'  After all, when you only have a day or two, what chance do you have to really learn how to best capture the scene PLUS be blessed with weather that makes the image truly something special?  This shot of 'Thor's Well' was a welcome exception to that rule.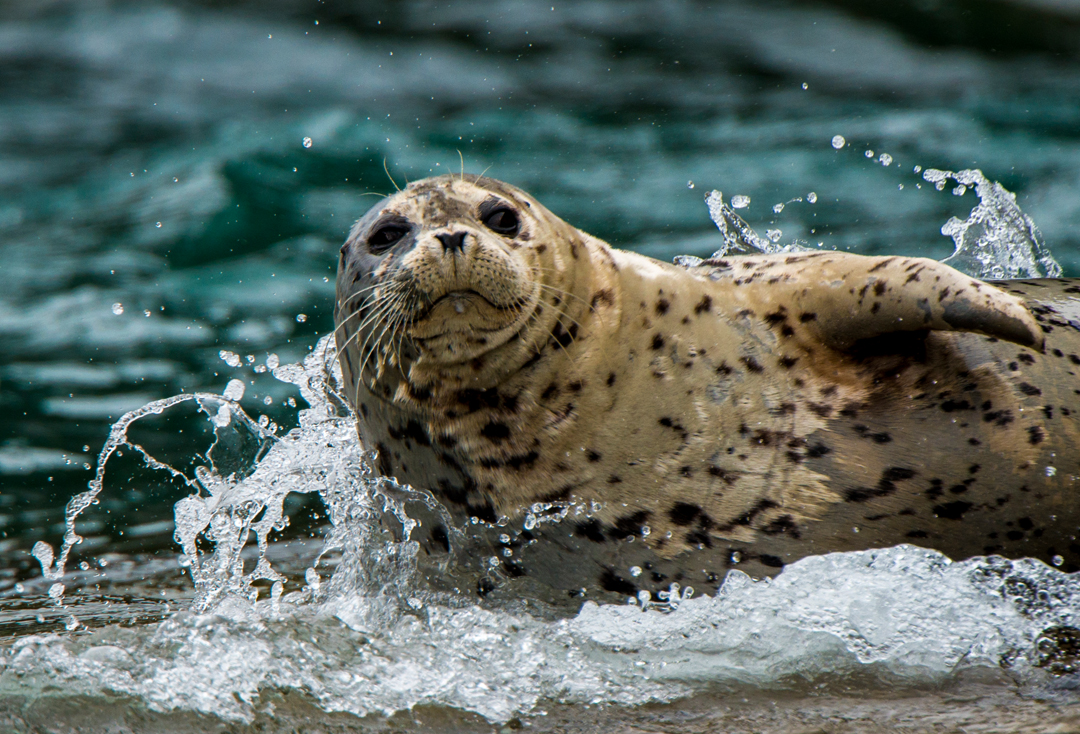 This Alaskan harbor seal appears due to the lobbying efforts of my wife.  I would have put it in my top 25 but not top 12…she disagreed.  Over the years I've learned to carefully listen when she speaks…
I have a love-hate thingy going with the Oregon/Washington coast.  I love that the coast line has some of the most breathtaking incredible vistas anywhere but I hate that the weather is often, usually, always crappy.  Okay…not always, but it sure seems that way to me.  So it takes some perseverance and luck to get a memorable image.  On the other hand, since you have to go back to the same spot multiple times hoping for good weather, when it finally does clear up, you have scouted the spot to death and know how you want to shoot it!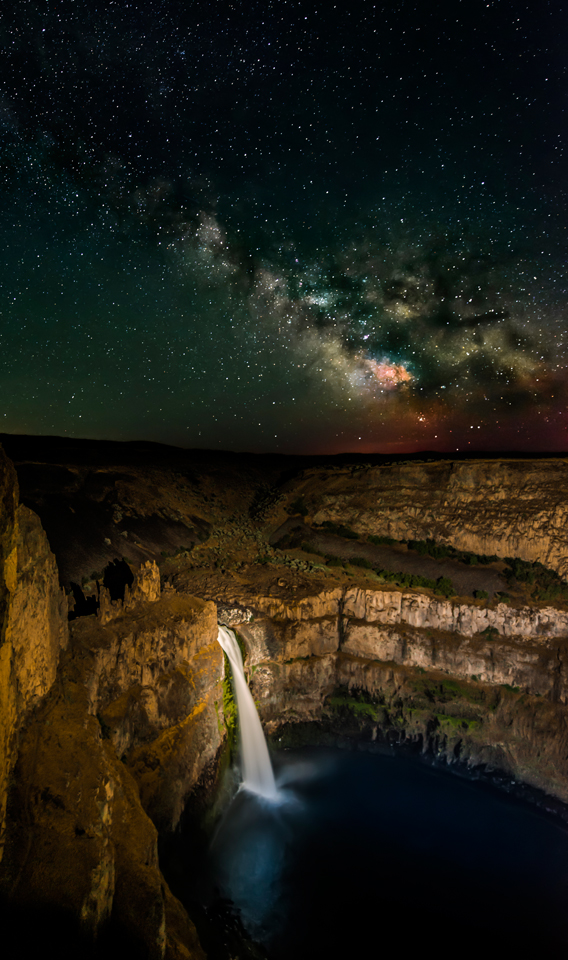 Washington's Palouse Falls is an incredible sight and I've long believed that it would be even more impressive at night with the Milky Way rising over it.  Well, over the years I've tried many times to get that shot but the falls are in a deep, dark gorge and it is real challenge to light it up well. I tried long exposures…I tried light painting…  Nothing I did looked 'right.'  One frustrating and unproductive night when I was breaking down my equipment a guy walked up and asked if I minded if he tried some light painting.  I chuckled to myself and told him to have at it since I'd thought I had already tried everything.  He pulled out the most powerful flashlight I'd ever seen and proceeded to do a masterful job of illuminating the gorge.  I snapped away and ended up with the shot I had always dreamed of.  My thanks to Ariel Rodilla for showing me that I still have a lot more to learn about light painting!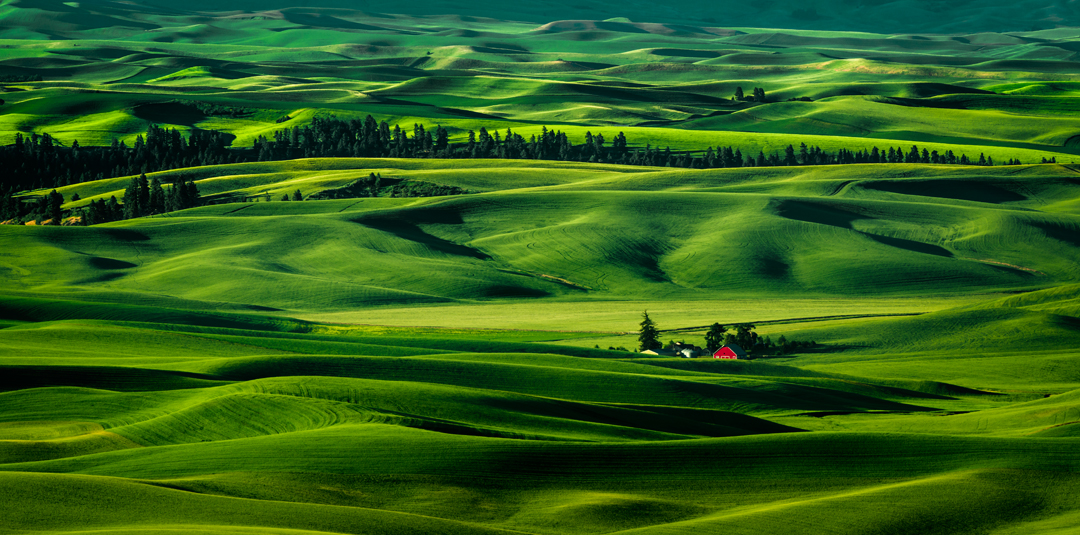 Every photographer should have the chance to shoot the Palouse region of eastern Washington State at least once before they die.  It truly is a land that time forgot (in a good way) and the 360° views of the sensuous, smooth, and seemingly liquid landscape from Steptoe Butte are stunning.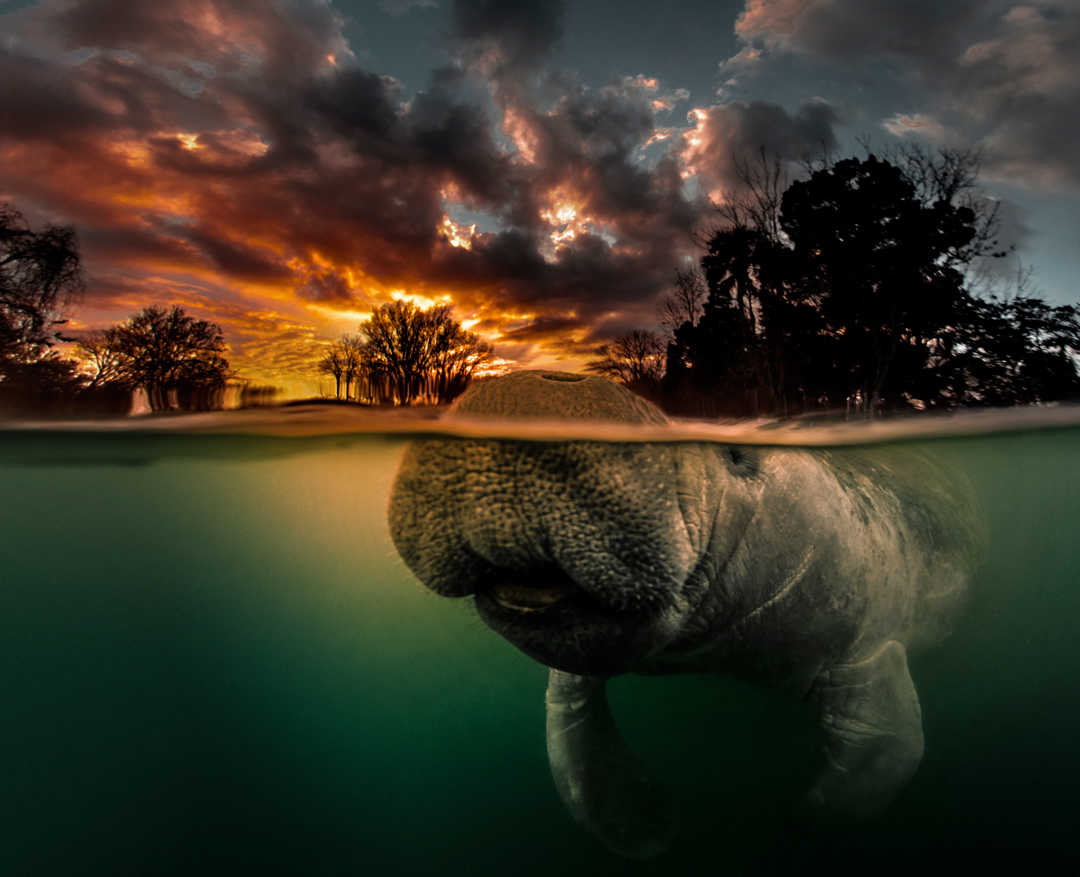 I'll finish with the most popular photograph I've ever published.  When I posted this one on my Facebook page, it seemed to really strike a chord with folks and it went viral.  Oddly enough, this photo bothers me.  When I look at it, all I seem to notice is that the front of this manatee's nose is out of focus.  Sometimes being a perfectionist means you get hung up on small details and I'm certainly guilty of that.  It was an incredible moment though, when this manatee surfaced right in front of me while I was taking a shot of the sunrise.  If only he had given me the time to make sure the shot was in focus…
It was an incredible year for me professionally and personally.  I explored more of this incredible planet, met lots of wonderful folks, sold some prints, won a contest or two and got a few images published.  Plus, even after all these years, I found that photography continued to challenge and inspire me.   Even better, my wife and I got my first Grandchild (little London Grace)…which helps keep my photography obsession in perspective.
Life is Good.
Jeff