If you happen to live within driving distance of Central Florida, you may have been thinking of photographing the annual wild sunflower fields that bloom this time of year in the Lake Jesup area. If so, I wanted to let you know that now is the time.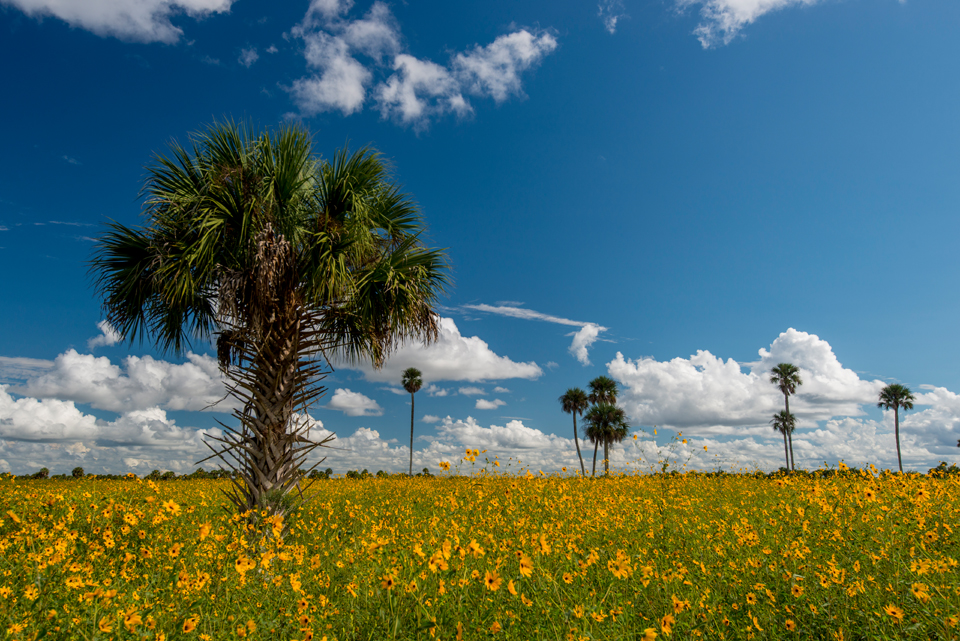 I hiked out to the fields yesterday and they are in full bloom. Compared to previous years, the flats are very wet and you won't be able to get out very far into them, but you can still shoot from the edges and get some wonderful images . If you do try to venture into the flats, you will need hip waders and lots of mosquito spray! I just walked along the area where the oak/palm trees stop and the flats begin. That area has some trails and is pretty dry but I was glad I had waterproof boots.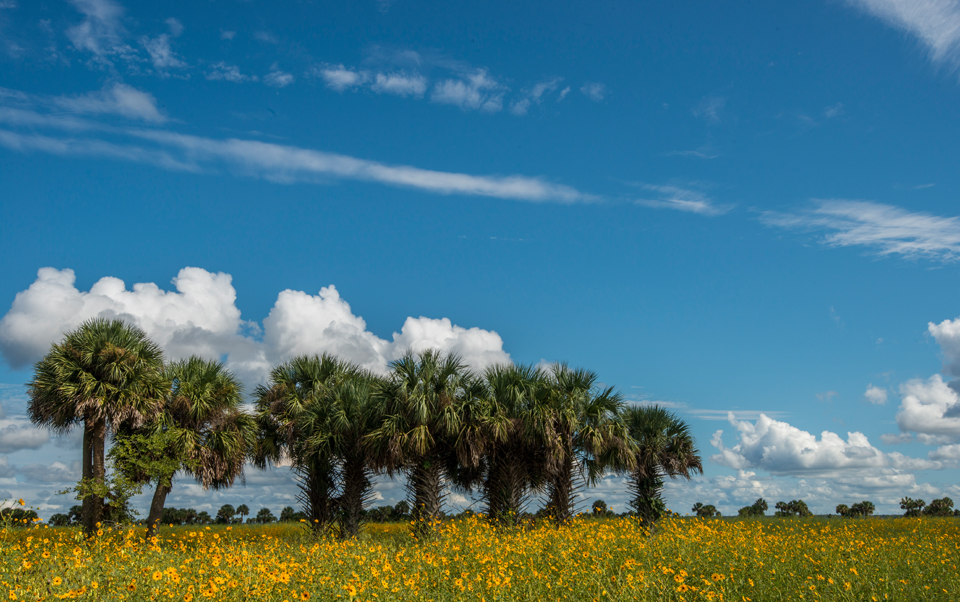 If you haven't been out to the fields before, check out my previous post for directions and tips.
Have fun!
Jeff
PS: Don't forget that these sunflowers are TALL…like 6′ tall, which means you need to get your camera elevated if you want to be able to see the horizon. So unless you are a pro basketball player or want to bring a ladder, you should bring a tripod with a center column so you can extend your camera a bit above the flowers.
PSS: Bring your macro lens for close-ups and don't forget that there are lots of Bald Eagles and other birds, so you might want to have a zoom with you as well.
Related Images: