I am a planner.  I won't deny it.  Always been that way, always will.  Even so, it's funny to me when a perfectly planned photo trip gets high-jacked by something I never anticipated.  It happened to me again this week.
I was out at Lake Jessup to see if the sunflowers were still peaking.  Although some areas were a bit past their best I was able to find whole fields that still look as good as ever. The fields were serene and peaceful…didn't see another person the whole day.
What I did see though, were eagles.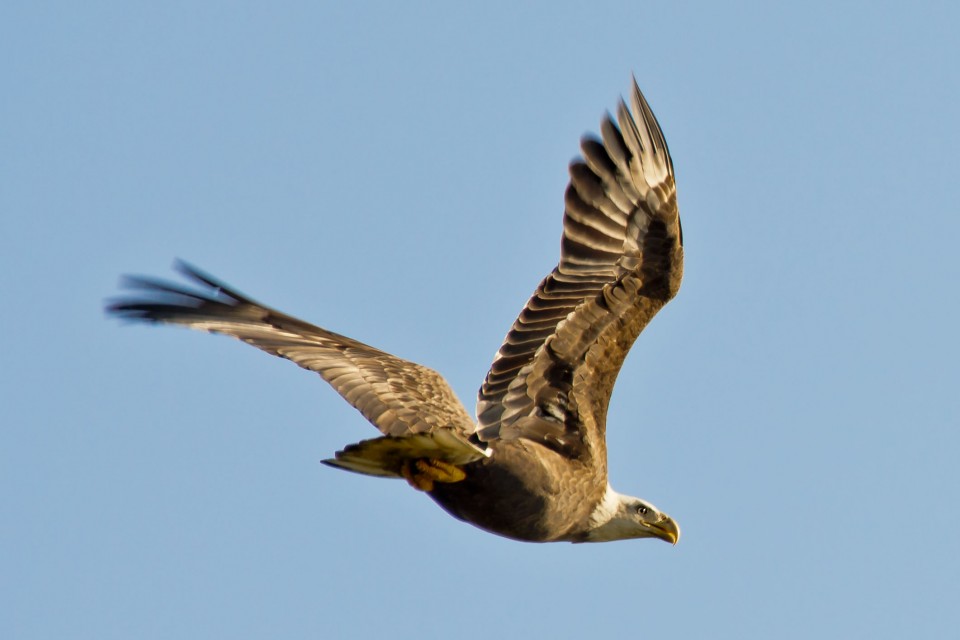 I saw at least two pair of eagles and they visited me a number of times throughout the morning. This was be best frame of the morning and  I'm tickled-pink with it!  It's not perfect, but it is as nice a shot of an eagle that I've ever gotten in Florida (Alaska is another story…eagles there were as common as pigeons).   I was working with my new D800E (more about my baby on a later post).  I had it set on the DX mode, which effectively made my 300mm lens a 450mm, which was more 'reach' than I've ever had before and it really made a difference.
What really makes me happy is though the wildflowers will be gone soon, I'm betting the eagles will be around awhile.  So I can go back again and again and practice improving my technique (and hopefully getting even better eagle portraits)!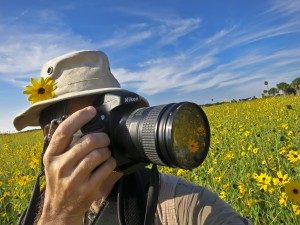 I know that eagles have incredible eyesight, so I thought I should try some camouflage. What do you think?
 Oh, yeah..almost forgot about the reason I drove out there in the first place…the wildflowers!  I'll be making some big panoramas by stitching shots together (see my last post about Jessup) but the last image I'd like to share with you was the sunrise.  It was one of those mornings that make you appreciate the beauty of this rock we call earth.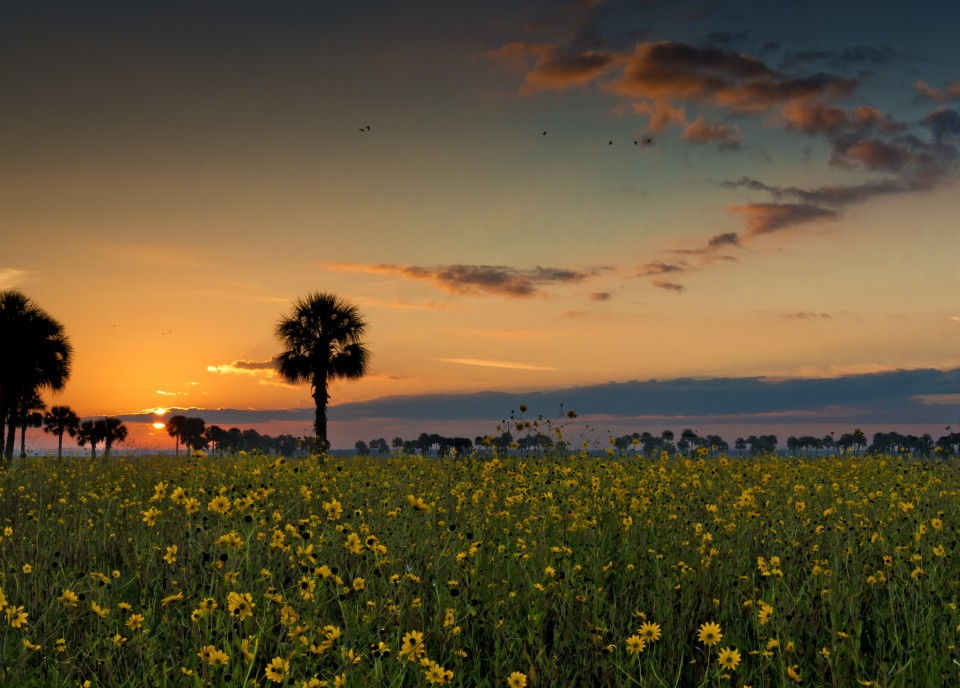 I've also published a how-to guide of everything you need to know about photographing this location, just click on the following link https://www.firefallphotography.com/sunflower-island-lake-jessup-wildflowers/
Good Luck and Good Shooting!
Jeff
Related Images: