On March 10th of last year, I was eagerly anticipating that in a week I would be standing behind my tripod looking at this scene.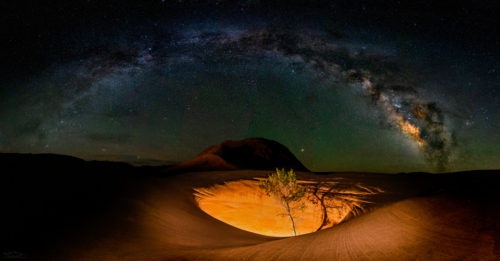 I had spent months obsessing about this trip to Utah to photograph locations that had long been on my ' bucket list." I had invested excessive hours researching on the internet, bought new equipment, made all my reservations, and all I had to do was wait 7 days.
But it wasn't to be. As much as I wanted to go, the news reports about the (then) new Covid pandemic convinced me to cancel the trip at the last second.
So, a week later, this is the view I actually had.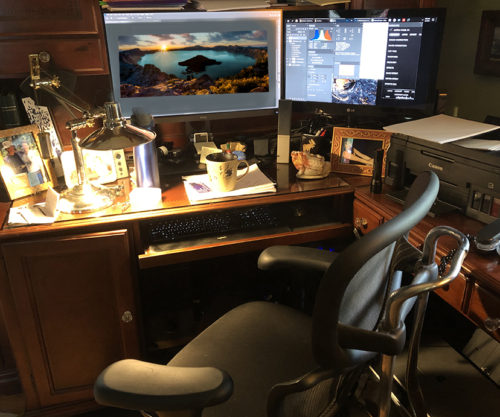 And the vista didn't change much for the next 14 months that I spent hunkering down at home.
By the spring of this year, I was going stir-crazy. I had completed every house project I had ever imagined, read dozens of books, reprocessed much of my portfolio, and was jonesing to put my Nikon to work again. Then came the vaccine and two weeks after my second dose, I booked my airfare for my long-delayed trip.
To say that I packed a lot into this trip would be a blatant understatement. I'm a planner by nature, and with more than a year to obsess and think about this trip, well, let's just say that I tried to pack a month's worth of photo ops into an eight-day trip. Plus my wife and I spent a few days with my son in Denver beforehand. All told, I flew 3300 miles, drove 1200 miles, and put another 60+ miles on my hiking boots. I took nearly 3,000 shots and although the weather did force some on-the-fly adjustments, my schedule survived pretty much unscathed:
Day -4 thru 0: Fly into Denver to visit my son.
Day 0: Fly into Vegas, rent a car, get supplies and drive to Bryce Canyon
Day 1: Photograph Milky Way at Bryce, drive to Escalante and photograph the Indian petroglyphs at Circle of Friends and 100 Hands
Day 2: Photograph Milky Way at Devil's Garden, hike to and photograph Zebra Slot Canyon, scout Dancehall Rock
Day 5: Photograph Milky Way at Devil's Garden, hike to and photograph Calf Creek Falls, drive to Capital Reef NP
Day 6: Photograph Milky Way at Temple of the Sun and Moon, driving and photographing along Cathedral Valley Loop
Day 7: Morning in Fruita and along Scenic Drive, drive to Kanarraville, hike to and photograph Kanarra Falls, drive to Valley of Fire
If I wrote a single blog and covered all of this, you would be reading it until next Christmas, so I'll do a separate blog for each day instead and try to publish one per week. I did come back with some wonderful images (like the first one at the start of this blog), so the wait will be worth it!
To see the next blog in this series, click here:
Cheers,
Jeff